Vail PEC to review golf course clubhouse plan as opponents sue to stop project
The design for the Golf and Nordic Clubhouse renovation will be reviewed by the Planning and Environmental Commission as scheduled on Oct. 22 as opponents look to a judgment by the court to stop the project.
The Town of Vail and the Vail Recreation District were notified on Oct. 11 of a complaint filed in Eagle County District Court alleging the renovation project violates an existing covenant on the golf course property, among other claims. The lawsuit has been filed by several adjacent property owners.
On Sept. 24, the Town of Vail, as the owner of the property, submitted applications to begin the Planning and Environmental Commission (PEC) review process for the renovation project. Three related development applications were submitted to facilitate the clubhouse renovation: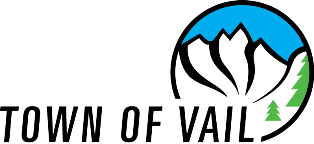 * Re-zoning a portion of the property from General Use (GU) to Outdoor Recreation (OR)
* A text amendment to the OR District to increase allowable building height
* Amendment to the existing Conditional Use Permit to allow for modifications to the clubhouse
The Oct. 22 PEC review will begin a series of public hearings to introduce the project, address the PEC's and the community's initial questions and comments, scope potential issues, gather other appropriate input on the project and render its decisions on the applications.
Vail Mayor Andy Daly says that while he's disappointed a lawsuit has been filed, the review process will help identify refinements to the plan. "The Vail Town Council and staff will continue to pursue our shared community goal to provide a project that meets Vail's high quality standards for residents and guests while addressing the concerns expressed to date," he said.
The PEC will take no final action on any of the applications at the Oct. 22 meeting. The plans will be available online at www.vailgov.com once the PEC agenda is posted which will occur by the end of business on Oct. 18. PEC meetings are open to the public and interested parties are encouraged to take part. To forward comments at any time, email Greg Hall, public works director, at ghall@vailgov.com or comdev@vailgov.com.
Plans for the renovation follow voter approval of funds originally set aside to build a conference center.
---

2 Comments on "Vail PEC to review golf course clubhouse plan as opponents sue to stop project"