Tickets now on sale for Thievery Corporation New Year's Eve show at Vail's Dobson Ice Arena
Tickets are now on sale for Vail NYE 2013, featuring a full-band performance from international recording artists Thievery Corporation. Vail NYE 2013 happens at Vail's Dobson Arena on December 31, 2012 from 9 p.m. to 1:30 a.m.
Tickets for Vail NYE 2013 are available at four levels, starting at just $75. All ticket levels include access to the evening's entertainment as well as added VIP amenities. Get more details on available tickets, benefits and pricing online at www.vailnye.com. It is anticipated that this event will sell quickly, so those interested in attending are encouraged to buy tickets early. All ticket prices will increase on Dec. 17. Vail NYE 2013 is a 21 and over event.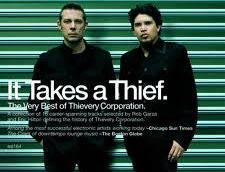 Vail's Dobson Arena transforms on New Year's Eve, boasting the biggest dance floor in Vail and what is, hands down, the hottest party in town. With DJ Logic getting the party started and Thievery Corporation rocking the crowd into the New Year, Vail NYE 2013 is guaranteed to be a New Year's experience guests will not soon forget.
Eric Hilton and Rob Garza, the DJ duo behind Thievery Corporation, cite a plethora of different influences for their musical style, which explains why it's hard to put them in just one genre. The duo enlists the help of numerous supporting artists, from vocalists to guitarists and more, to add a full sound to the music they create. The full band of 15 musicians will be in Vail for their Vail NYE 2013 show.
Beside rocking out at an epic concert from Thievery Corporation, guests at Vail NYE 2013 can expect to ring in 2013 with a massive balloon drop, confetti storm, midnight champagne toast, party favors and much more.
For more information on the event, visit www.vailnye.com or check out the event Facebook and Twitter pages at www.facebook.com/vailnye and www.twitter.com/vailnye.
---

0 Comments on "Tickets now on sale for Thievery Corporation New Year's Eve show at Vail's Dobson Ice Arena"
Be the first to comment below.