Tour of Vail Cycling Weekend brings time trial, challenge, criterium to Vail this weekend
Cycling returns to Vail in a big way this weekend with events that will bring recreational, amateur and professional cyclists here from across the country for the Tour of Vail Cycling Weekend, Sept. 28-30.
The event is funded in part by the Vail Commission on Special Events and includes a time trial, a 62-mile recreational ride and the Vail Criterium. There will be plenty of opportunities to view the action first-hand or to take part in the competition. Here's what to expect:
Friday's Vail Time Trial
Cyclists will be racing on the course every thirty seconds from 4 to 6 p.m. The course is 10 kilometers and starts on Meadow Drive near Solaris. The course travels on Willow Bridge Road onto Gore Creek Drive through the heart of Vail Village, eastbound onto Vail Valley Drive, then to Sunburst Drive, along the East Vail bike path to the intersection of Aspen Court/Aspen Lane. At that point the riders will travel westbound on the South Frontage Road, making their way back to Solaris on Meadow Drive. Local residents are urged to use caution along the course route and note the East Vail bike path will be closed from Sunburst Drive to Aspen Court during the time trial.
Saturday's Bicycling Vail Challenge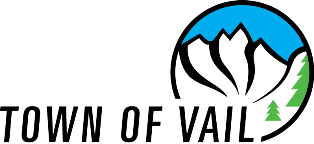 This non-competitive event runs from noon to 5 p.m. Beginning at nearby Copper Mountain, the ride travels 62 miles over parts of the Copper Triangle including Fremont and Tennessee passes and finally to Vail. The ride includes supported rest stops, mechanical support and timed climbs where racers can compare their ability with their ride companions for a chance to win prizes. Riders will return to Vail via the South Frontage Road, Aspen Lane, Aspen Court, the East Vail bike path, Sunburst Drive, Vail Valley Drive to Meadow Drive, finishing near Solaris in Vail Village. Local residents are encouraged to stay alert during this time as cyclists will be riding both individually and in groups.
Sunday's Vail Criterium

The streets of Vail Village will be closed from 9 a.m. to 7 p.m. for the marquee event of the weekend, the Vail Criterium. The course is reminiscent of the Coors Classic from the late 1980s, a 1 kilometer flat circuit through Vail Village. The day's schedule includes races for amateurs, a kids race and culminates with the USA Crits/Professional Finals for both men and women where the nation's best elite and professional cyclists will compete for more than $25,000 in cash and prizes. Due to the street closures, vehicles wishing to access the lodges located within the course area will be allowed to enter via an escort at designated times throughout the day.
A complete schedule of events is located on the event website at www.tourofvail.com. For more information, contact local coordinator Laurie Asmussen at 376-3756.
---

1 Comment on "Tour of Vail Cycling Weekend brings time trial, challenge, criterium to Vail this weekend"