Travel + Leisure honors Vail Resorts with 2012 Global Vision Award for social responsibility
Travel + Leisure announced Thursday that Vail Resorts is a recipient of a 2012 Global Vision Award in leadership for its efforts in social responsibility and environmental stewardship.
The Travel + LeisureGlobal Vision Awards recognize the outstanding efforts of individuals and organizations working to preserve the world's natural and man-made treasures. Travel + Leisure has recognized Vail Resorts for Leadership with the Company's social responsibility and environmental stewardship program, Vail Resorts Echo.
"We are humbled to be named a recipient of a Travel + Leisure Global Vision Award and accept the honor on behalf of our employees and guests who have helped us raise millions of dollars for forest health, build incredible conservation programs at all of our resorts and give countless volunteer hours in our local communities," said Rob Katz, chairman and chief executive officer of Vail Resorts.
"Our resorts operate in some of the greatest and most iconic natural environments in the world, and we are compelled to preserve them and inspire our communities and guests to be a part of this effort. We know this award will help further that cause," he added.
Vail Resorts focuses on preserving the environment through a focus on forest health and resource conservation and building stronger communities through non-profit partnerships and community engagement. In the last year, the Company has contributed more than $6. 5 million to non-profits committed to creating a brighter future for local kids and to helping keep Colorado and Tahoe forests healthy.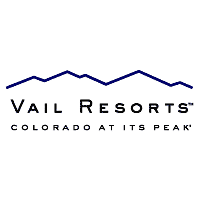 The Company is also focused on making its operations sustainable. After successfully reducing energy use by 10 percent since 2008, Vail Resorts has also committed to another 10 percent reduction through the new "The Next Ten" program. In addition, the Company is working towards zero waste restaurants, continuing to conserve water through innovative programs like Water on the Rocks in its lodging properties and to continually identifying greater efficiencies in its daily operations.
Vail Resorts engages its employees in giving back in their local communities with volunteer programs like the new Epic Volunteers, a program that will offer 50 employees 40 hours of paid time to volunteer – locally or even internationally. The Company also encourages employees to spend time giving back with their families and friends through Vail Resorts Echo Day. This companywide volunteer day, which just occurred on Sept. 15, boosted seven local community projects from Lake Tahoe to Jamaica, resulting in 1,046 volunteers giving 4,100 service hours.
Vail Resorts was selected as a Global Vision Award winner by a group of distinguished jurors who selected 20 winners total in the categories of Sustainability, Conservation, Community Building, Preservation and Leadership.
The judges included award-winning industrial designer Yves Béhar; Bonnie Burnham, president of the World Monuments Fund; conservationist and philanthropist Gregory Carr; David Gensler, executive director of global design firm Gensler; Ho Kwon Ping, executive chairman of Banyan Tree Hotels & Resorts; Zainab Salbi, founder of Women for Women International; Nobel Prize – winning economist Joseph Stiglitz; Anya Schiffrin, director of Columbia University's media and advocacy program; and John Wood, founder and board c-chair of Room to Read.
The Travel + Leisure 2012 Global Award winners are featured in the October issue of Travel + Leisure and on www.TravelandLeisure.com.
---

0 Comments on "Travel + Leisure honors Vail Resorts with 2012 Global Vision Award for social responsibility"
Be the first to comment below.