Red Sky Golf Club to host national collegiate women's tournament on Fazio Course
Red Sky Golf Club is set to host Golfweek's Women's Conference Challenge, a national ladies collegiate event featuring 18 Division 1 teams that will see three days of tournament action contesting 54 holes on the Fazio Course Sept. 24-26.
The tournament format will consist of 18 holes Monday, Tuesday and Wednesday. Play begins at 10 a.m. the first two days at holes one and 10 and 9:30 a.m. for Wednesday's shotgun start.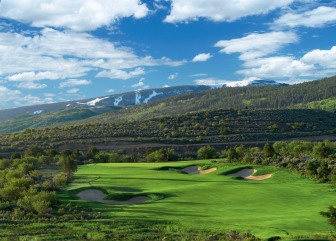 The event provides golf enthusiasts with an excellent opportunity for spectators to watch top players, and potentially future LPGA players from the following Division 1 schools: UCLA, UC Davis, Oklahoma, Florida State, San Diego State, Mississippi, Tulsa, Pepperdine, Denver, Texas- San Antonio, Campbell, Georgia State, East Tennessee State, South Florida, Nebraska, San Jose State, Missouri State and Furman.
Returning this year to defend her title is reigning NCAA champion Chirapat Jao-Javanil, a junior at Oklahoma. Jao-Javanil and her Oklahoma team will be fending off UCLA, who will make its first start in the Golfweek Conference Challenge after finishing the 2011-12 season as the No. 1 team in Golfweek's rankings. The Bruins won seven times last season (tied for first at the NCAA West Regional) and finished runner-up three times.
The event will be covered by Golfweek Magazine and Golfweek.com and live scoring will be available at GolfStat.com. There is no fee to view the event live and spectators may park at the Red Sky Golf Club Guest Clubhouse.
For more information about the Women's Conference Challenge at Red Sky Golf Club, call (970) 754-8400 or toll-free (866) 873-3759 or visit www.RedSkyGolfClub.com.
---

1 Comment on "Red Sky Golf Club to host national collegiate women's tournament on Fazio Course"