VVF's Youth Foundation signs Vail native, state Sen. Mike Johnston as academic excellence advisor
Children throughout the Vail Valley now have a brand new friend and advocate as Colorado State Senator Mike Johnston has agreed to serve as the Academic Excellence Advisor for the Vail Valley Foundation's Youth Foundation.
"We are truly blessed to have Mike agree to assist our educational efforts," offered Ceil Folz, president of the Vail Valley Foundation. "He is widely recognized as one of the brightest young educational reform minds in the nation and he most certainly has a vested interest in this community."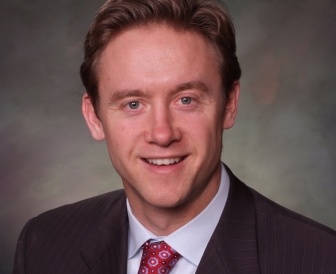 A Vail native, as well as both a teacher and principal, Johnston joined the State Senate in 2009, filling a vacancy left by the resignation of then-Senate President Peter Groff. Prior to taking his Senate seat, he was a teacher, while also serving as an education policy adviser to state and federal political campaigns around the country, most recently as a top education advisor to Barack Obama's 2008 presidential campaign and transition.
He is the co-founder of New Leaders for New Schools, a national non-profit that recruits and trains urban principals, and serves on the boards of a number of national and local community service organizations.
"I am excited about the opportunity to support the Foundation's courageous work in transforming the Vail Valley," explained Johnston. "It's gratifying to get to work with individuals and organizations that are committed to creating and enhancing opportunities for our students."
Johnston's role will involve the coordination and facilitation of an in-depth study to determine what is currently working well in the Eagle County Public Schools and what is not.
This information will then be supplemented with an assessment of the most compelling national trends in terms of education policy, program and interventions that are exhibiting dramatic success or attempting to build new paradigms.
The goal of this process will be to identify five significant national ideas that should become high impact areas of focus for the VVF's Youth Foundation and the Eagle County School District moving forward.
"This is a once in a lifetime opportunity for the children of this community," explained Susie Davis, Vice President of Education for the Vail Valley Foundation. "To have someone that is as forward thinking as Mike focused on the educational future of our students is an incredible plus for our programs and all of our schools."
During his first year in the Senate, Johnston championed the Great Teachers and Leaders Law (SB-190), groundbreaking legislation that altered teacher evaluations by measuring student growth.In 2011, TIME Magazine ranked him among the "Top 40 under 40 Rising Political Stars," and Forbes Magazine's listed him as one of the "7 Most Influential Educators" of 2010.
The Youth Foundation is the educational arm of the Vail Valley Foundation. For more information on The Youth Foundation, visit www.theyouthfoundation.org.
The Vail Valley Foundation is charged with enriching the Vail Valley and sustaining its unique spirit through the delivery of unparalleled arts, world class athletics and inspiring education programs throughout the community. For additional information on the Vail Valley Foundation, check out www.vvf.org.
---

2 Comments on "VVF's Youth Foundation signs Vail native, state Sen. Mike Johnston as academic excellence advisor"