Vail Resorts Development Company to sponsor Elevate/Vail 2012 symposium on 'sustaining special places'
Alex Iskenderian, chief operating officer and senior vice president of Vail Resorts Development Company (VRDC), announced this week that the company has signed on as primary sponsor of Elevate/Vail 2012, the global symposium on creating and sustaining special places.
The event, the second in a series that began in Queensland, Australia in 2011, will take place Sept. 25-27, at the Antler's at Vail, in Colorado, and will assemble an international faculty of noteworthy "place makers," including visionaries in the fields of architecture, design, community and resort development, governance, economic development, and environmental and economic sustainability. Native Australians will set the tone for future approaches to integration of these varied disciplines with an eye toward inspired outcomes.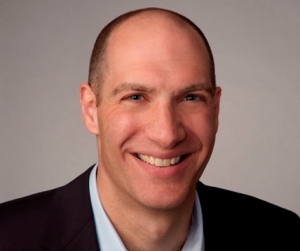 In addition to Iskenderian, Elevate/Vail 2012 presenters include David Perry, senior vice president of Aspen Ski Company; Chris Anthony, extreme skier and star of more than 30 Warren Miller films; Mickey Zeppelin of Zeppelin Development; Professor John Cole, director, Australian Centre for Sustainable Business and Development, University of Southern Queensland, Australia; Gayle Minnecon, elder of the Butchulla People, from the Fraser Coast, Queensland, Australia; and Pete Seibert, Jr. and Carl Eaton, sons of the legendary founders of Vail.
"This promises to be a leading-edge gathering of passionate, innovative and committed people who, according to the Elevate/Vail 2012 agenda, will be free to enjoy the experience, inspire others of like mind and act on what they learn here in world-class Vail," Iskenderian said. "We are excited to share our place-making experiences and success stories, and look forward to being a part of what promises to be a very dynamic conversation."
One of the premier events at the conference will be the Vail mayoral panel, entitled "Passing the Baton." It will bring together five previous mayors of the resort town with the current mayor and feature a discussion of what it takes to sustain the founders' vision of a great community. Panelists will include Andy Daly, Dick Cleveland, Rod Slifer, Ludwig Kurz, Bob Armour and Peggy Osterfoss.
Additional information on Elevate/Vail 2012 and registration details can be found at www.elevatesymposium.com.
World-class master planning and development have solidified VRDC as one of the premier luxury resort developers in North America. VRDC's vision is to provide luxurious accommodations, unrivaled services dedication from contract to closing and absolute commitment to the spectacular natural environment that serves as the backdrop of Vail Resorts. The long-term strategy is to build green, including everything from recycled content construction materials and using regional products, to complete energy efficient and water-saving features.
---

93 Comments on "Vail Resorts Development Company to sponsor Elevate/Vail 2012 symposium on 'sustaining special places'"