'Fast Freddie' Rodriguez commits to Living at Your Peak ride, discussion in Vail next month
This fall, 20 lucky cycling enthusiasts will get the once-in-a-lifetime experience to take a ride with one of the world's top pro cyclists, "Fast Freddie" Rodriguez.
Rodriguez, who is currently making his way through Colorado as a member of Team Exergy in this week's USA Pro Cycling Challenge, and who placed fourth in the race's first stage, has committed to lead a group of 20 individuals in a ride and discussion at Living at Your Peak (LAYP).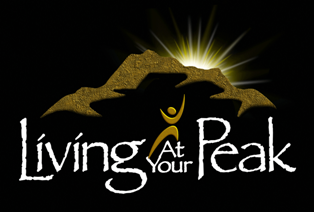 LAYP is the nation's only interactive gathering designed to help health-conscious individuals and influencers discover how to live longer, better and impact the well-being of their world. The inaugural Living at Your Peak Summit is September 13-15 in Vail.

"It's not every day that you get the opportunity to go on a ride with one of the world's top cyclists," said Jamie Stone, Living at Your Peak event champion and a board member of the Vail Symposium. "We are thrilled to present this once-in-a-lifetime opportunity that will enable cycling enthusiasts to learn valuable life and health lessons from one of cycling's greats."

Rodriguez, who will lead the ride and discussion on Friday, September 14, is recognized as one of the all-time leading U.S. cyclists, with a resume that includes three U.S. Pro Championships, a Giro d'Italia stage win, podium finishes at one-day classics including Milan-San Remo and Gent-Wevelgem, plus stage podium finishes at the Tour de France, Giro d' Italia and Vuelta de Espana. His Fast Freddie Foundation supports young cyclists in their endeavors to pursue athletic goals while also encouraging them to remain committed to education.

Participants will road bike with Rodriguez through Vail and engage in an interactive lunch session in which he will discuss lessons from the Tour de France as applied to everyday life. To sign up for this unique interactive experience, individuals must register to attend Living at Your Peak. Participation in Rodriguez's session is limited to 20 individuals. Spots will fill up quickly and those who are interested are encouraged to sign up early.

Event registration for the full two and a half days is $1,000. One-day registration is $549. Registration fees include:
Lunch programs and dinners prepared by some of Vail's world-renowned chefs.
Interactive sessions led by some of the nation's leading health, wellness, fitness and nutrition experts.
Entertainment and VIP cocktail parties with event presenters.
Registrants who sign up for the full event will have the opportunity to receive a Functional Movement Assessment with recommendations, a Cartoid Artery Check with nationally renowned doctor, Jeffrey Boone, MD, a Comprehensive Wellness Report from the Anschutz Health and Wellness Center, with reports that outside of the event are worth nearly $1,000 in value.

Living at Your Peak is organized by the Vail Symposium, a grassroots, non-profit organization providing thought-provoking, diverse and affordable educational programs to the Vail Valley community. Event sponsors include Vail Valley Medical Center, HealthONE, the Town of Vail, The Steadman Clinic, Vail Summit Orthopaedics, Vail Resorts, PGA TOUR, Triumph Development, the Vail Daily, Vail Beaver Creek Magazine, Antlers at Vail, Vitality Center, Opedix, Udi's Gluten Free Foods, The Biegler Foundation, Colorado Access, Wendy and Paul Raether, the Anschutz Health and Wellness Center, Vail Luxury Magazine, The Sonnenalp Resort and the Steadman Philippon Research Institute.

For more information about Living at Your Peak, please visit www.livingatyourpeak.org or call 970-343-9918.
---

5 Comments on "'Fast Freddie' Rodriguez commits to Living at Your Peak ride, discussion in Vail next month"