Follow the USA Pro Challenge with the RadioShack Tour Tracker app
Fans around the world will have the chance to watch the best of the best in professional cycling compete in the Colorado Rockies during the 2012 USA Pro Challenge via the RadioShack Tour Tracker app.
After setting a new standard for race coverage in 2011, as one of the top-10 most popular sports downloads on iTunes, the RadioShack Tour Tracker is back for 2012 with expended coverage. Featuring nonstop action from start to finish, the RadioShack Tour Tracker will cover the entire race every day, giving people the opportunity to watch the most popular U.S. professional cycling race from the comfort of home or the office.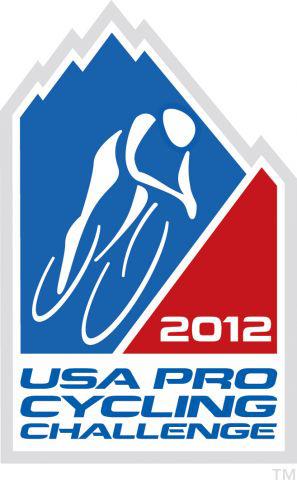 "With the world's best cyclists competing right here in Colorado, we want to be sure that as many people around the world as possible have the opportunity to experience the thrill and excitement of the USA Pro Challenge," said Shawn Hunter, CEO of the Pro Challenge. "In addition to being broadcast live on NBC Sports Network and NBC, through the RadioShack Tour Tracker fans are able to watch the race from anywhere – home, office and even on their cell phones."
The RadioShack Tour Tracker applications are available to cycling fans around the globe as a free download on iTunes and Google Play and also online at www.prochallenge.com. All versions, mobile and web-based, feature live video coupled with unprecedented real time data presentation, including stats and standings of each rider.
Fans also can see detailed live status reports on the race situation. At any time, RadioShack Tour Tracker users can see the full situation on the road, including immediate breakaway reporting, time gaps, speed and road gradient. Fans viewing the race in person can use the integrated GPS tracking to monitor race progress on the detailed course map and anticipate the exact arrival time at their viewing point.
Stages for the 2012 USA Pro Challenge include:
Stage 1: Monday, Aug. 20 – Durango to Telluride
Stage 2: Tuesday, Aug. 21 – Montrose to Crested Butte/Mt. Crested Butte
Stage 3 : Wednesday, Aug. 22 – Gunnison to Aspen
Stage 4: Thursday, Aug. 23 – Aspen to Beaver Creek
Stage 5 : Friday, Aug. 24 – Breckenridge to Colorado Springs
Stage 6 : Saturday, Aug. 25 – Golden to Boulder
Stage 7: Sunday, Aug. 26 – Denver Individual Time Trial
---

1 Comment on "Follow the USA Pro Challenge with the RadioShack Tour Tracker app"