VRD trail running series continues Sunday with Berry Picker Trail Run
The Vail Recreation District's (VRD) 2012 La Sportiva Vail Mountain Trail Running Series continues Sunday, Aug. 5, with another oxygen-depriving race, the 3.2 mile Berry Picker Trail Run.
The race begins at 8 a.m. at the base of the Eagle Bahn Gondola in LionsHead and will test runners of all abilities on a single track and double track course with an average grade of 14 percent. The race will end at Eagle's Nest at the top of Vail Mountain.
The Berry Picker is presented by Tiga Advertising and is the fifth race of the 2012 La Sportiva Vail Mountain Trail Running Series, which is presented by Columbia Sportswear.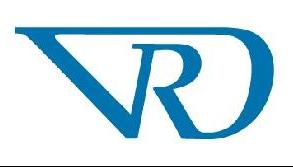 "The Berry Picker Trail is one of Vail's most iconic hiking trails," said VRD race director Marc Thomas. "The run this weekend is a great way to enjoy it in a fun, supportive atmosphere. A lot of people like this race because it's short, but it's still very challenging due to the steepness of the climb."
Individual race costs are $28 for preregistration or $38 on race-day. Registration is available by clicking here or by calling 970-479-2280.
Bib pickup will also be available from 2 to 5 p.m. Saturday (8-4) at Christy Sports in Vail Village. Day of registration will occur at the race starting area until 7:45 a.m. The Eagle Bahn Gondola in LionsHead will operate from 8 to 9 a.m. for race-day spectators and will be free. Spectators and racers are encouraged to park in the LionsHead parking structure where parking is also free for the summer. The gondola also will be free for race participants and spectators to download following the race.
The Berry Picker is the fifth scoring race in the La Sportiva Vail Mountain Trail Running Series, Colorado's premier trail running series, which is celebrating its 15th season. The seven-race series runs May through September and includes distances ranging from a 5k (3.2 miles) to a half marathon (13.1 miles).
The race series was named Best Race Series in 2005 and 2008, the Vail Half Marathon named Most Scenic Race in 2010 and the Vail HillClimb was honored as the best non-ultra race in 2011 by readers of Colorado Runner magazine.
Columbia Sportswear will be providing all running participants at each race with it's innovative Omni-Freeze ICE tech T-shirts, a temperature-regulating, super ventilated T-shirt, plus technical clothing for VRD staff, volunteers and medical staff. The Omni-Freeze ICE® shirts each runner will receive capitalizes on sweat to lower the fabric temperature, creating an immediate cooling sensation. When a runner gets hot, it gets cool. Additionally, with UPF 50 sun protection, quick-wicking fabric and antimicrobial treatment, the shirts have the ultimate technology to ensure each runner stays dry, cool and protected.
Evergold 2010 The La Sportiva race series continues Sunday, Aug. 26 with La Sportiva 10k and 5k at 10,000 Feet with runners riding the Eagle Bahn Gondola to the race start area. The entire race is above 9,000 feet with high points above 10,000 feet. The final race of the series, the La Sportiva Evergold 11k and 5k on Sunday, Sept. 16, will begin at the Vail Golf Club and traverse Vail Mountain back to the golf club with an end-of-season brunch for participants and celebration at Happy Valley Grill.
Joining 2012 series title sponsor La Sportiva and presenting sponsor Columbia Sportswear are Vail Resorts, Beaver Creek Resort Company, FirstBank of Vail, Vail's Mountain Haus, Apex Dental, Central Rockies Mortgage, Big Delicious Catering, Smart Wool, Tiga Advertising, Howard Head Sports Medicine Centers, Steadman Clinic, Gatorade, KZYR, Road ID, Dusty Boot, Trek Light, Optic Nerve and Camelbak. Photos of the 2012 race series are available by going to
http://www.mcclarrinonphotography.com
.
Volunteers are needed at each race and will receive a T-shirt and other items for their help.
For more information or to become a race series sponsor, call the VRD Sports Department at 970-479-2280 or go to
www.vailrec.com
.
---

23 Comments on "VRD trail running series continues Sunday with Berry Picker Trail Run"