Local organizing committee for USA Pro Challenge announces 'The World is Our Stage' theme
Now less than a month away, Beaver Creek's Stage 4 mountaintop finish of the USA Pro Challenge on Aug. 23 has cycling enthusiasts gearing up to cheer on their favorite riders. In recognition of Beaver Creek's international draw and experience hosting world leaders and world stage events, the Local Organizing Committee revealed the Stage 4 theme, "The World is Our Stage" to get Vail Valley locals excited for the event and plan for ways to celebrate and be a part of the huge community event in Beaver Creek that day.
With a month to go until the world's top cyclists charge into Beaver Creek, dust off your favorite country costumes, fly your flags and heading into the London Olympics, quickly followed by the USA Pro Challenge, get ready to share the Vail Valley's international spirit with the world.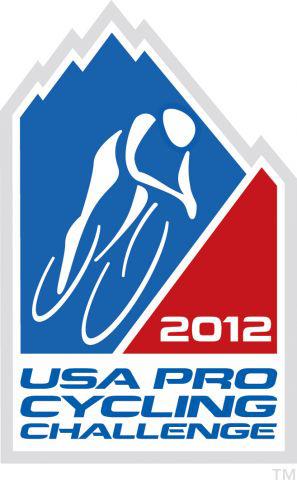 A number of festivities will take place during the day on Aug. 23 including a celebration in Minturn as the race passes through town before heading up the hill to Beaver Creek for what promises to be a dramatic finish.
Beginning at 11:00 a.m. the race Expo area will be open and a number of ancillary resort events will take place including a costume contest, where participants are encouraged to show their support for cyclists and teams from around the globe by donning their international best, be it kilts, kimonos, lederhosen or sombreros. Among other activities live music, a tastefully creative outfits.
A Pro Art Challenge and Chromoly bike building event will provide additional entertainment throughout the day. At approximately 4:00 p.m. the Stage winner is expected to be nearing or crossing the finish line, greeted in the resort by thousands of cycling enthusiasts from around the world. For details about Beaver Creek's planned activities, visit www.beavercreek.com.
On Aug. 23, 2012 be sure to experience Beaver Creek's mountaintop finish of the USA Pro Cycling Challenge. The arduous day culminates in a climatic uphill battle as the athletes dig deep for every last ounce of energy through the crowd-lined ascent to the finish line. A village-wide celebration will cap off Stage 4 and teams and fans can take advantage of Beaver Creek's warm and friendly hospitality for the night. Like us: facebook.com/Beavercreek.
For seven consecutive days, the world's top athletes race through the majestic Rockies, reaching higher altitudes than they've ever had to endure – more than two miles in elevation. One of the largest cycling events in United States history, the 2012 USA Pro Cycling Challenge will feature the best of the best in professional cycling, competing on a challenging course through some of America's most beautiful scenery.
Referred to as "America's Race," the second annual USA Pro Cycling Challenge will take place Aug. 20-26, 2012, a week proclaimed by Governor John Hickenlooper as "Colorado Cycling Holiday," and travel through 12 host cities from Durango to Denver. More than 1 million spectators are expected to once again line the route to see if Levi Leipheimer will defend his title as reigning champion, while millions more around the world watch the race live on television and online through the Tour Tracker.
More information can be found online at www.USAProCyclingChallenge.com and on Twitter at @USAProChallenge.
---

11 Comments on "Local organizing committee for USA Pro Challenge announces 'The World is Our Stage' theme"