Celebrate Friday the 13th FAC with Laughing Bones atop Vail Mountain
Who doesn't love free live music and activities, and food and drink specials all set amongst magnificent mountain scenery? This Friday, July 13 kick off the weekend and enjoy all of that from 5-9 p.m. at Vail's original mountaintop Friday Afternoon Club (FAC) when the Vail Valley based band, Laughing Bones, brings their musical styling's to the top of Eagle's Nest.
Festivities begin at 5 p.m. every Friday throughout the summer on Talon's Deck Grill. Guests and locals alike can kick off the weekend with free live music and activities, food and drink specials, and more all while enjoying amazing sunsets and the best views in the valley.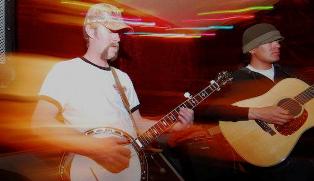 All performances are free and the Eagle Bahn Gondola (#19) is free to 2012-2013 pass holders. Guests who have not yet secured the best season pass deal in the ski industry for next winter can purchase one at www.epicpass.com.
Twilight gondola tickets can be purchased after 4 p.m. and include a $10 credit voucher valid for the purchase of on-mountain food and beverage at Talon's Deck Grill and Bistro Fourteen, or Adventure Ridge activities. Or, grab a complimentary shuttle to Game Creek and use the voucher towards sunset appetizers and drinks on Game Creek Restaurant's deck overlooking the Vail Valley. The last ride up the Eagle Bahn Gondola during evening operations is at 9 p.m.
The 2012 summer FAC band lineup includes:
July 20 Hardscrabble
July 27 Mad Dog
Aug. 3 KHZ & Friends
Aug. 10 FC Funk Band
Aug. 17 Hardscrabble
Aug. 24 The Last Riot
Aug. 31 Mad Dog
For more information about Vail Mountain and FAC, visit www.vail.com, or stop by the Mountain Information Center in Lionshead open daily from 9 a.m. – 4 p.m. or call (970) SKI-VAIL (754-8245).
---

17 Comments on "Celebrate Friday the 13th FAC with Laughing Bones atop Vail Mountain"