State Bridge project now offering public access to Colorado River
State Bridge River Access, one of three open space properties acquired by Eagle County last year along the Colorado River, is now open following site enhancement work. In partnership with the Bureau of Land Management (BLM), a concrete boat launch, restrooms and changing stations have been installed as well as other improvements.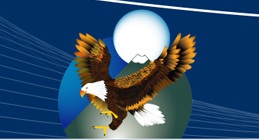 Eagle County Open Space Director Toby Sprunk says the site is ideal for boaters and anglers looking to access the Colorado River. State Bridge River Access will be managed by the BLM's Kremmling Field Office and a host will live on the property throughout the summer. A $3 user fee will be collected which mirrors the recreation fee model from the BLM recreation areas upstream. Those who have already paid at an associated site such as Pumphouse or Radium will not need to pay at State Bridge. All revenues collected will be used to manage, maintain and improve river access.
"The fee program BLM has been using since 1997 on the Upper Colorado River has resulted in many improvements to the area – boat ramps, campgrounds and other facility upgrades," said Dorothea Boothe, acting BLM Kremmling field manager. "We are glad we can partner with Eagle County to provide more recreation opportunities on the Colorado River."
Camping is not allowed at the State Bridge River Access, but according to Sprunk there are many nearby BLM lands that provide the option. "Opening this public access to the Colorado River and coordinating with the BLM to provide a variety of recreational amenities represents an important achievement for the Open Space Program," said Sprunk. "The public benefits are immediate, perpetual and tangible."
Funding for the $1.4 million State Bridge River Access and the enhancements came from the county's dedicated Open Space Fund. Similar improvements are now underway at Two Bridges River Access, approximately four miles downriver from State Bridge. A grand opening celebration for both sites is being planned for later in the summer.
For more information, contact Sprunk at 970-328-8698 or the BLM Kremmling Field Office at 970-724-3000.
---

0 Comments on "State Bridge project now offering public access to Colorado River"
Be the first to comment below.