Eagle County implements 'Stage 1' fire restrictions starting June 8
Due to the combination of unusually high temperatures, dry conditions and light winter snowpack, there is an increased risk for wildfires throughout Colorado. According to the National Weather Service, the drought in the state of Colorado is going to persist and intensify as the summer moves forward.
As a result, Eagle County has implemented "Stage I" fire restrictions that will take effect at 12:01 a.m., Friday June 8, prohibiting all open burning for private lands in unincorporated Eagle County and within the Town of Red Cliff.
Activities allowed:
· Open fires in charcoal or gas fire grills commonly used for home preparation of meals.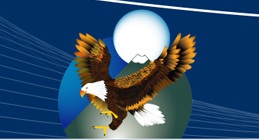 · Open fires in exterior, in-ground decorative natural-gas appliances or fire-pits with listed pilot safety and flame safeguard devices in working order.
· Recreational fires in developed areas fully contained in a commercially purchased portable outdoor fireplace (i.e. a metal, in-ground or above ground containment structure) with approved spark arrester, water supply nearby, and located an appropriate distance from combustible material (15 feet).
· A fire within a furnace, stove, boiler, or other place within a house or structure.
· Smoking within an enclosed vehicle or building or in a developed recreation site or while stopped in an area at least 3 feet in diameter that is barren or cleared of all flammable vegetation.
Activities Not Allowed:
· Building, maintaining, attending, or using a fire, campfire, or "open fire" of any type on private lands outside of a developed campground or recreational area with fire grates (unless authorized with written approval by Eagle County and appropriate fire protection district).
· Wood burning stoves
· Camp stoves on private lands, commercially purchased/approved camping stoves and/or backpacking stoves may be allowed on federal lands, unless otherwise prohibited. For information on restrictions for Federal Lands and other Counties throughout the State of Colorado visit http://www.coemergency.com/p/fire-ban-info.html
· Improperly discarded smoking materials, including but not limited to cigarette butts and matches.
· Using explosive material i.e. fire crackers, fireworks, tracer rounds, blasting caps or any incendiary device which may result in the ignition of flammable material.
· Operating or using a chainsaw or any internal combustion engine without a spark arresting device properly installed, maintained and in effective working condition.
· Possessing, discharging, or using any kind of firework or other pyrotechnic device, to include sparklers.
· Welding or operating acetylene or other torch with an open flame except within an area that is barren or cleared of all flammable material within 10 feet of equipment.
Anyone found in violation of the fire restrictions may be convicted of a class 2 petty offense and may be subject to a $500 fine. Higher fines may be imposed for subsequent offenses.
Due to the increased risk for wildland fires, The Eagle County Sheriff's Office would like to encourage residents to take personal responsibility and prepare before a wildland fire occurs.
Homes in or near forested areas are classified as Wildland Urban Interface (WUI) areas, and are at risk in any wildfire event. When you build or buy a home in one of the WUI areas, you have accepted the fact that these areas may have poor access, dense vegetation, steep slopes, and poor or no water supply for fire suppression. To prevent a tragedy, you need to be aware of wildfire hazards and what to do when a wildfire occurs in your area.
Check with your local fire department to determine the wildfire hazard in your area, and what can be done to reduce the hazard. Obtain guidelines for creating a "defensible space" around your home that will increase the chances that your home may survive a wildfire. Create defensible space of at least 30 ft. by doing the following:
• Trimming branches.
• Thinning tree and brush cover.
• Removing dead limbs and other litter.
• Maintaining an irrigated greenbelt.
• Mowing dry grasses and weeds.
• Cleaning your roof and gutters.
• Pruning branches to 10 ft. above the ground.
In addition, stay aware of the latest emergency notifications by signing up for EC Alert at www.ecalert.org.
If you are warned to evacuate your home remember to:
Follow the instructions and advice of emergency responders. If you are told to evacuate, do so promptly.
If you are instructed to go to a certain location, go there - don't go anywhere else. If certain travel routes are specified or recommended, use those routes rather than trying to find short cuts of your own.
If you are advised to shut off your water, gas, or electric service's before leaving home, do so. Also, find out where emergency shelters are located, in case you need to use them.

---

16 Comments on "Eagle County implements 'Stage 1' fire restrictions starting June 8"