Economic concerns, sense of community top list of issues in annual Vail survey
Respondents to Vail's community survey are generally supportive of the overall direction of the town, giving high marks to town services and areas of focus identified by the Town Council.
These and other findings of the 2012 community survey were presented at the Town Council's June 5 meeting by the research firm, RRC Associates, which conducted the questionnaire at the close of the 2011-12 ski season.
When asked if the town is going in the "right direction" or had "gotten off on the wrong track," about 70 percent of the respondents said the town is going in the "right direction," compared to 18 percent who said "wrong track." The result is up significantly from survey findings in 2010 in which 58 percent indicated "right direction" versus 28 percent who said "wrong track."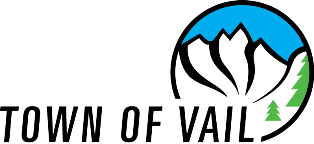 The new results match scores recorded in 2005 and reflect themes that include community support of the upgrades that have occurred throughout the town as well as reallocation of the conference center funds, according to RRC researcher Chris Cares.
He says a number of respondents also indicated Vail has been successful in weathering the economic challenges and they credit the Town Council and staff for some of the success.
Comments among those who said the town is on the "wrong track" included concerns about the pending redevelopment of the municipal site as well as objections to the size, scale and character of Vail's redevelopment.
When asked to rank a list of nine community priorities, the topics of "budget and capital management" and "economic vitality" rated highest among respondents, while "parking" dropped from being the dominant priority in 2010 to a sixth place ranking in 2012. The rankings are based on a scale of 1 to 5 with 1 being "not a priority" and 5 a "high priority." Results are as follows:
Budget & capital management, 4.4
Economic vitality, 4.3
Actions to improve Vail as a well-rounded community, 4.2
Transportation needs, 4.2
Guest relations & customer service, 4.1
Parking, 4.0
Environmental sustainability, 3.8
Focus on housing for service workers, 3.5
Focus on housing for middle income workers, 3.5
In a follow-up question, respondents were asked to select the one area from the list that was the highest priority. Thirty-three percent selected "actions to improve Vail's appeal as a well-rounded community." The next most identified were two economic issues, "economic vitality" selected by 15 percent, followed by "budget and capital management" with 13 percent.
About half the respondents indicated Vail's "sense of community" stayed the same, with 18 percent saying it "improved," up from nine percent in 2010. About 16 percent said it had "gotten worse," down from 26 percent in 2010.
The relationship between taxes and town services found a majority of respondents, 61 percent, up from 56 percent in 2010, indicating satisfaction with the current level of taxes and services provided by the town. About 15 percent said they pay too much for the services. One in ten respondents said they would be willing to pay more taxes to get more services, while 6 percent said they would be willing to accept service reductions if it means lower taxes, down from 10 percent in 2010.
The survey also contained a series of questions concerning events in Vail. Overall, most respondents, both year-round and part-time residents believe events have a positive town-wide economic impact with about 90 percent rating events a 4 or 5 on a five-point scale. Most, 81 percent, also believe there are the right number of events, with about 8 percent saying there are "too many." The overall "quality of events" was also rated high with about 85 percent rating them a 4 or 5.
Regarding environmental issues, slightly over 50 percent of respondents indicated a general satisfaction with the amount of emphasis placed by the town. These residents responded that "about the right emphasis" is placed on various environmental concerns including: the overall attention to forest health, enforcement of the dead tree removal ordinance, addressing energy consumption and Gore Creek water quality.
However, among those that did not think the emphasis was right, more people said there's "too little emphasis," than "too much."
In a new question, respondents were asked if Vail should place a ban on plastic bags in grocery stores. The initiative received divided support with about 37 percent calling it a "priority" while another 37 percent rated it "not a priority." Results show the topic is a higher priority among year-round residents than with part-time residents.
In rating their satisfaction with a variety of municipal services with 5 being "very satisfied," the highest scores were given to the following categories:
Courtesy and helpfulness of firefighters and fire prevention staff, 4.5
Snow removal on roads, 4.5
Response times to basic medical emergencies, 4.4
Cleanliness of the pedestrian villages, 4.4
Friendliness/courtesy of library staff, 4.4
Overall feeling of safety and security, 4.4
Dependability of bus service, 4.4
Frequency of town shuttle, 4.4
Overall park maintenance, 4.3
Bus driver courtesy, 4.3
Cleanliness of buses, 4.3
Friendliness and courteous of Public Works employees, 4.2
Library story hour, 4.1
Road and street maintenance, 4.1
Cleanliness of public restrooms, 4.1
Library website, 4.0
Fire safety, awareness and education programs provided, 3.7
Relatively lower rated services included: parking fees/pricing structure, 2.7; parking availability during Ford Park events, 3.1; late night bus service-ECO Regional Transit, 3.1; and building permit inspections, 3.1.
In summarizing the results from the survey Cares noted the overall "mood" of the town is favorable, measured across a number of questions, and through the in-depth verbatim comments provided by residents. He said the "right direction" measure is up sharply, and there are indications that the sense of community has improved.
Further, ratings of town departments and services are generally very positive. In addition, Cares says the survey responses on policy questions, as well as the ratings and comments and suggestions can provide another source of input to staff and decision makers as they look to the future.
The survey was conducted online during a four-week period in March and April and includes responses from 677 individuals representing participation from both year-round and part-time residents as well as business owners.
The full report, including extensive comments from respondents is available on the town's website at www.vailgov.com.
---

0 Comments on "Economic concerns, sense of community top list of issues in annual Vail survey"
Be the first to comment below.