Larkburger youth mountain bike race series kick-off party set for Tuesday
The Vail Recreation District (VRD) and Larkburger will host a youth mountain bike race series registration kick off party from 4 to 5:30 p.m. on Tuesday, May 22 at Larkburger in Edwards.
The gathering will offer an opportunity for the VRD's youth mountain bike racers to pick up their race number plate, receive a free Larkburger water bottle and a free "Burger on Us" card from Larkburger. The VRD's Athletic Club at the Westin Vail Mountain Bike Race Series and Larkburger Youth Mountain Bike Race Series begins May 23 in Eagle.
During the kick off party, youth racers also will have an opportunity to meet with three of Vail's top professional mountain bike racers, Jay Henry, Jake Wells and Gretchen Reeves, who they can chat with and ask questions about the upcoming race season.
Professional mountain bike racer Jay Henry, who leads out the youth racers during the seven race series, says he's excited to meet Vail's youth and help grow mountain bike racing in the Vail Valley.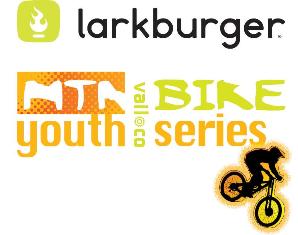 "We're looking forward to chatting with area youth who will be participating in the VRD's mountain bike race series this summer," said Henry. "It is amazing to see such high participation and enthusiasm for the youth series. It's great opportunity for kids, and their parents, to learn a sport they can enjoy the rest of their lives."
New this year, the VRD has added a category for youth ages 15 to 16 for riders not quite experienced enough to race in the adult race. Also this year, youth races will begin at 4:45 p.m. rather than 5 p.m. to give youth series participants more time to race prior to the adult races. The 2012 mountain bike series dates are as follows:
May 23 Eagle Ranch Classic, The Eagle Ranch Neighborhood in Eagle
June 6 Hammer in the Hay, 4 Eagle Ranch near Wolcott
June 20 Davos Dash, Holiday Inn in West Vail
July 11 Vail Grind, LionsHead on Vail Mountain
July 25 Camp Hale Hup, Near Red Cliff
Aug. 1 Boneyard Brawl, The Bluffs Neighborhood in Eagle
Aug. 15 Beaver Creek Blast, Centennial chairlift, Beaver Creek
Youth Series (ages 8 -14) registration costs are $60 for the entire series by May 17 or $10 for individual races ahead of time and $15 on race-day. Individual adult race costs are $25 for preregistration or $35 on race-day. Adult racers also can register for the entire race series for $150 by May 17.
Teams of up to 25 riders can compete for the overall series title as well. Registration is available by clicking
here
. Prizes will presented to the top three finishers of each category after each race, with series prizes awarded to the top finishers in each category at the end of the final race of the season. Raffle prize drawings also will be held at each race awards ceremony featuring products from area merchants and national companies.
Larkburger has partnered with the VRD the past two years to support the youth mountain bike race series. According to Larkburger President Adam Baker, Larkburger is looking forward to their continued support of the youth race series and its promotion of leading healthier lives as youth.
"This is a great, long standing race series that is an integral part of our community," said Baker. "We are honored and excited to support the involvement of our kids and look forward to seeing them get dirty on the trails."
The 2012 Youth Series is presented by Larkburger and KidSPORT. In addition to the Athletic Club at the Westin, East West Resorts and the Vail Valley Medical Center, sponsors of the 2012 races include the Dusty Boot, Bud Light, FirstBank of Vail, Vail Resorts, Inc., Beaver Creek Resort Company, Aberle Investment Management, Apex Dental, Central Rockies Mortgage, KZYR, Honeystinger, Ellsworth Bicycles, HESTRA Gloves, Camelbak, POC, Optic Nerve, Street Swell, Outdoor Technology, Rocky Mountain Reprographics, Vail Honeywagon and The Steadman Clinic. Photos of the 2011 race series were taken by Scott McClarrinon and are available by going to
www.mcclarrinonphotography.com
.
Registration, course information and start times are available by clicking
here
or calling 970-479-2280.
---

0 Comments on "Larkburger youth mountain bike race series kick-off party set for Tuesday"
Be the first to comment below.