Revamped EagleVail Golf Club offers new look, deep discounts
Enjoy a whole new golf experience at EagleVail when the course opens all 18 holes on Saturday, April 28. The course is so different in fact, that golfers are challenged to set a new course record.
Value season rates, ranging from $40 to $79, including cart, will start on Saturday. Until then, golfers can enjoy 10 holes for $40 or unlimited golf for $60.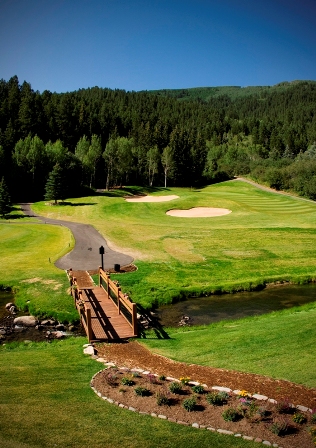 Renovations made to the course over the past two years give it a smoother, faster pace of play, while it remains the perfect combination of gentle river course and challenging mountain course, providing players of all abilities an exhilarating golf experience. In addition, golfers will see a new fleet of carts, soon to be equipped with GPS. This state-of-the-art system works like a personal caddy, giving players information such as distances, obstacles, range, and more for every hole.
"The course is in really great shape and is playing very well," said Ben Welsh, EagleVail's golf professional. "We re-aligned three holes, paved the cart paths, and removed more than a dozen bunkers, and it plays like an all-new course."
Through April, the season Pinnacle Passes are still just $1099, then $1199 until pass sales end on May 15. Purchase on line only at www.eaglevailgolfclub.com. The pass includes unlimited golf with cart and unlimited play at Willow Creek Par 3. Some time restrictions apply.
The Pro Shop has also been renovated and is ready to greet golfers. The Golf Clubhouse restaurant and bar are getting a facelift as well and are scheduled to be completed in early summer. For more information, visit www.eaglevailgolfclub.com or call 970-949-5267.
---

14 Comments on "Revamped EagleVail Golf Club offers new look, deep discounts"