Ford Park parking closed for free Spring Back to Vail concerts
Beginning today (Wednesday, April 11) and continuing through 6 a.m. Sunday, April 15, the Ford Park parking lot will be closed to accommodate the free Spring Back to Vail concerts on Thursday and Friday, April 12 and 13.
Parking options for all pink parking pass holders will include use of the Vail Village or Lionshead structures during the closure. Pass holders will need to insert their cards into the validation equipment as they enter and exit the structures. The soccer field parking lot will be closed on Friday, April 13 and will reopen at 6 a.m. Saturday, April 14.

Spring Back to Vail has become known for outstanding music lineups, and once again this year's event boasts a fantastic schedule of free headliner concerts. Returning to Vail by popular demand to kick off the concerts on Thursday, April 12 at Ford Park will be blues-rockers Grace Potter and the Nocturnals.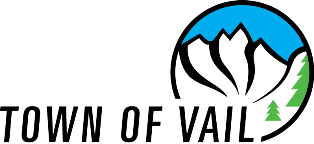 Bud Light will present Thievery Corporation, with opener DJ Logic, in Ford Park on Friday, April 13. JJ Grey & Mofro will rock the house at Solaris on Vail Village on Saturday, April 14 with opener The Sessh. Closing up on Sunday, April 15 immediately following the World Pond Skimming Championships presented by Rockstar will be reggae band IRATION with opener Schwing Daddy at Solaris.
For more information on Spring Back to Vail, including the full event schedule and registration for the Pond Skimming World Championships presented by Rockstar, visit www.vail.com/springback.

Thursday and Friday's concert venue will accommodate ADA and taxi drop-off at the Ford Park bus stop from 5 to 7 p.m. that evening. Otherwise, no other vehicle drop-off or pick-up locations will be available from the South Frontage Road.
Also, motorists may encounter delays on the South Frontage Road between Vail Valley Drive and the Pulis Bridge/Golf Course area before and after the concert. Traffic control will be provided before, during and after the concert. Motorists are asked to exercise caution while driving in this area.

Overflow parking will be allowed in designated areas on the north side of South Frontage Road if both the Vail Village and Lionshead parking structures fill to capacity. Motorists are asked to refer to variable message signs for current parking information.

---

0 Comments on "Ford Park parking closed for free Spring Back to Vail concerts"
Be the first to comment below.