Beaver Creek confirmed as finish for Stage 4 of USA Pro Cycling Challenge in August
Contenders for a stage win during the fourth day of competition at the 2012 USA Pro Cycling Challenge will need to remember to keep some leg and lung power reserves in the tank as Beaver Creek Resort today identified the route for its Stage 4 mountaintop finish. The stage will take place on Thursday, Aug. 23, day four of the week-long 2012 edition.
The day's stage, a 97.2 mile route to Beaver Creek from Aspen, includes 75 miles of climbing at altitudes of 9,000 feet and above, plus a sprint competition, all before landing at the base of Beaver Creek for the final climb to the mountaintop finish.
As the riders approach the finish, they will take a sharp left from Highway 6, dashing south through the Beaver Creek Welcome Gate on their 2.5 mile final climb that rises almost 1,000 feet to the finish line, which will be located just beyond the skier bridge at 8,100 feet in Beaver Creek Village.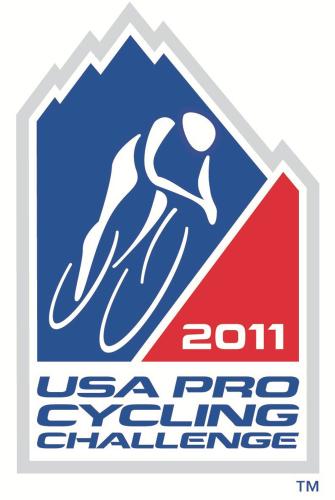 "Beaver Creek's mountain top finish promises to provide not only thrilling racing action," offered Doug Lovell, chief operating officer of Beaver Creek Resort and president of the Beaver Creek Resort Company board, "but we also expect that this will be one of the largest crowds of the mountain stages, given our close proximity to the Front Range. With so many avid cycling fans in our community, we're incredibly excited to host this stage, while also providing race fans with the resort's signature hospitality and an enhanced Expo area that will contain events and activities leading up to and following the race. This is a day not to be missed in the Vail Valley."
Beaver Creek Mountain will provide a stunning backdrop as riders climb past the Beaver Creek Golf Club and private homes, with cheering spectators lining every inch of the route. Shortly before the finish line, the route will narrow and riders will need to remain focused on the last 100 yards, crossing the uphill finish line near the Centennial Station skier drop-off point.
"Given the location of the final climb in the grand scheme of the day's race," explained Ceil Folz, president of the Vail Valley Foundation, "it will provide not only exciting racing action, but it will also definitely have an impact on who emerges from the stage with the leader jersey."
Complete details for where to watch Beaver Creek's Stage 4 finish, events throughout the day and race-day logistics will be released in the weeks ahead. Stay up to date with local race news, including the local poster contest winner, @beavercreekmtn on Twitter or facebook.com/Beavercreek. For more information visit http://www.beavercreek.com/ and http://www.usaprocyclingchallenge.com/city/beaver-creek
The 2012 USA Pro Cycling Challenge will test the riders' strength and endurance over a more than 680-mile course. The entire route includes:
Stage 1: Durango to Telluride – Monday, Aug. 20
Stage 2: Montrose to Crested Butte – Tuesday, Aug. 21
Stage 3: Gunnison to Aspen – Wednesday, Aug. 22
Stage 4: Aspen to Beaver Creek – Thursday, Aug. 23
Stage 5: Breckenridge to Colorado Springs – Friday, Aug. 24
Stage 6: Golden to Boulder – Saturday, Aug. 25
Stage 7: Denver Individual Time Trial – Sunday, Aug. 26
---

0 Comments on "Beaver Creek confirmed as finish for Stage 4 of USA Pro Cycling Challenge in August"
Be the first to comment below.