Vail Library set to relocate to Dobson during summer renovation
Beginning April 2, the Town of Vail Public Library will be moving to a temporary location while the building undergoes a $2 million interior renovation. Library services will be unavailable the week of April 2-6. The renovation will require a full closure of the existing building in anticipation of a grand reopening this summer.
Limited library services will be offered in the nearby multi-purpose room on the east end of Dobson Ice Arena on West Meadow Drive beginning April 7.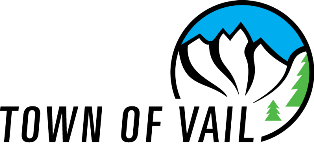 Services will include access to the library's new fiction and non-fiction titles, travel books, DVDs and an assortment of audiobooks on CD. A small inventory from the children's collection will also be available. The space will be equipped with public computers for Internet access as well as free Wi-Fi.
For patrons who prefer to use the library from home or work, numerous online services will continue to be offered including access to a wide assortment of proprietary databases as well as downloadable audiobooks, videos, music and eBooks.
Customary programs such as the weekly story hour and the monthly book discussion group meetings will take place in the temporary location at Dobson, while the annual Summer Reading Program will be held on the second level in the Lionshead Welcome Center. Hours for the temporary location at Dobson will be 10 a.m. to 8 p.m. Monday through Thursday and 11 a.m. to 6 p.m. Friday through Sunday.
Patrons looking to schedule meetings that would normally be held in the library's community room should call the town offices at 479-2100 to inquire about the availability of other meeting rooms.
With guidance from the building's original architect, Pam Hopkins from Snowdon and Hopkins Architects, the renovation will include new book stacks and interior lighting upgrades, plus a new technology center, a new multi-purpose service desk and a remodeled community room.
In addition, offices and storage areas will be constructed on the lower level which will be connected to the ground floor by an enclosed stairway and elevator.
Funding for the renovation comes from the Tax Increment Financing bonds issued by the Vail Reinvestment Authority. While the renovation has been well documented to address the needs of this aging town facility, the project became an even higher priority after a flash flood last July caused more than $175,000 in damage.
Built in 1983, the library serves more than 123,000 patrons annually and has been recognized among the top libraries across the country. For more information, call 479-2184.
---

1 Comment on "Vail Library set to relocate to Dobson during summer renovation"