Vail Resorts extends Ski Girls Rock program for Lindsey Vonn homecoming April 1
Vail Mountain, the largest ski resort in the United States, today announced that Ski Girls Rock, the resort's premium children's ski school product inspired by Olympic and World Alpine ski champion Lindsey Vonn, will be extended through Saturday, March 31.
The extension of the program, which has been offered during select weeks throughout the 2011-2012 season, comes in response to popular demand and coincides with a public homecoming celebration for Lindsey Vonn's record-setting season to be held Sunday, April 1 at Arrabelle Square in Lionshead. Additional details about the public celebration will be announced soon.
Prior to the celebration, a group of four randomly selected Ski Girls Rock participants from this season will have the opportunity to meet and ski with Lindsey, one of the world's greatest athletes, on Vail Mountain on April 1. Recognizing Vail and Lindsey Vonn's global appeal, Vail is also inviting four girls from around the world to join in Ski Girls Rock for the day with the ski champion.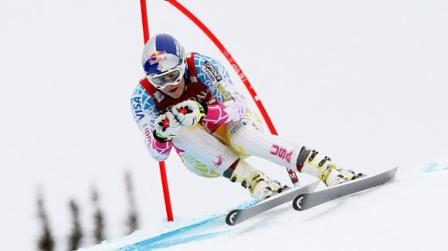 Ski Girls Rock was designed exclusively for girls ages 5 to 15 at Vail Mountain and is inspired by Lindsey's own experience as a young skier and interactions with female role models who inspired her accomplishments both on and off the slopes.
Ski Girls Rock lessons consist of no more than four students per group and are led by dedicated female instructors who focus not only on improving skiing skills, but empowering girls through the sport and creating opportunities to bond and build confidence along with developing teamwork and social skills. Each girl who participates in a Ski Girls Rock lesson also receives a commemorative Ski Girls Rock souvenir.
Ski Girls Rock is offered for $279 per child for a full day including a lift ticket and lunch, or $260 for the lesson only. Ski Girls Rock is only offered through the Lionshead Ski & Snowboard School in Vail. Reservations are required and can be made online via SkiGirlsRock.com or by calling (970) SKI-VAIL (754-8245). For more information about Vail Mountain, visit www.vail.com or contact the Mountain Information Center at (970) SKI-VAIL (754-8245).
---

0 Comments on "Vail Resorts extends Ski Girls Rock program for Lindsey Vonn homecoming April 1"
Be the first to comment below.