Vail seeks a few good names for new community space in Lionshead Welcome Center
The Town of Vail is looking for suggestions from the public in naming the new community space at the Lionshead Welcome Center. Suggestions will be taken throughout the month of March with the winning submission to be selected by the Town Council.
The 1,300 square foot space is located on the third level of the Welcome Center and will soon be available for community meetings, private parties, weddings, receptions and other gatherings. The space will accommodate between 120 and 150 people and includes an outdoor terrace with views of Vail Mountain.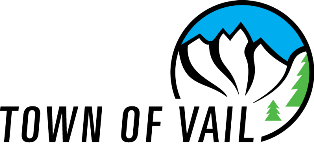 In naming the new space, the Town Council is interested in commemorating Vail's 50th anniversary with suggestions that capture the essence of Vail's history or names of historical significance, such as landmarks, people or milestones.
To submit an idea, email welcomecenter@vailgov.com with the suggested name along with a brief rationale no later than noon on Wednesday, March 28. The person who submits the winning name will receive a free parking pass for the 2012-13 season.
The Town Council will also consider naming rights for the space in exchange for a financial donation.
The Welcome Center is the town's newest facility to be built following completion of the Lionshead Transit Center on the north side of the parking structure. In addition to the third floor community space, the Welcome Center features a day lodge, restrooms, lockers and visitor information on the first level, plus youth and adult programs and activities offered by the Vail Recreation District on the second level.
For more information, contact Pam Brandmeyer, assistant town manager, at 479-2113.
---

3 Comments on "Vail seeks a few good names for new community space in Lionshead Welcome Center"