Boulder woman honored for saving Colorado Springs man at West Vail bus stop
A 57-year-old Colorado Springs man is alive today following the actions of an alert bystander who rendered assistance after the man collapsed at a bus stop in West Vail last month.
The woman, Sarah Flynn of Boulder will be recognized with a life-saving award by representatives from the responding agencies during a presentation at 5 p.m. Sunday, Feb. 26 at Station No. 3 in West Vail.
Fire Chief Mark Miller will present Flynn with a plaque on behalf of the department along with representatives from the Eagle County Ambulance District and Vail Communications.
The incident occurred just after 8 a.m. on Jan. 28 when the man became unresponsive after suffering an apparent heart attack while waiting at the bus stop on Chamonix Lane.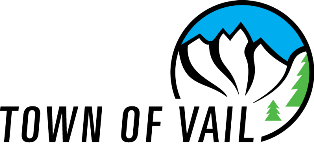 Flynn, a part-time resident who was also waiting for the bus, immediately recognized the severity of the medical situation and began performing chest compressions while instructing her husband and another bystander to call 9-1-1. Two others assisted by maintaining the patient's airway until crews arrived a few minutes later.
The patient was transported to Vail Valley Medical Center initially and then flown to Denver, where he was hospitalized for several days. He has since returned to work and is grateful for Flynn's actions. Chief Miller says Flynn's response is to be commended and demonstrates the value in learning CPR and the basic steps of what to do in the event of a medical emergency.
Chief Miller stated that Sarah's quick actions were not only instrumental in saving the life of the victim, but her ability to stay focused and continue lifesaving efforts until emergency responders arrived is a testament to her character to "do what it takes," resulting in a very happy outcome for all.
---

18 Comments on "Boulder woman honored for saving Colorado Springs man at West Vail bus stop"