Teva Mountain Games warms up Vail with full slate of parties, events
Over the past 10 years, the Teva Mountain Games in Vail has built a reputation as both a great collection of outdoor competitions and one of the year's best parties. With that high bar in mind, the new Winter Teva Mountain Games presented by Eddie Bauer aims to warm up Vail's cold winter nights with an impressive lineup of parties and free concerts.
The celebration begins at the Eddie Bauer Kickoff Party featuring 40oz.to Freedom, the ultimate Sublime tribute band, on Friday, February 10, from 3-6 p.m. at Solaris in Vail Village. 40oz. to Freedom formed in March of 2007, and has been turning heads ever since. Basing their unique sound on the mega-successful ska punk of Sublime, 40oz. to Freedom puts on a high-energy show, staying true to their So-Cal roots with thumping bass lines, rad beats and shredding guitar riffs, topped off with soul-quenching vocals. 40oz. to Freedom won the 2010 San Diego Music Award for Best Tribute Band. In addition to music, the Eddie Bauer Kickoff Party will include ice skating at the Solaris rink, a photo booth, food and lots of giveaways.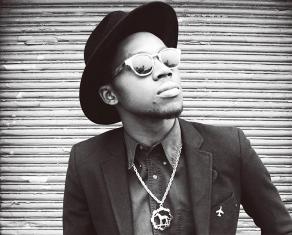 Later on Friday night, immediately after the Eddie Bauer Mixed Climbing competition, the Bud Light Mountains of Music presents The Spazmatics, the ultimate new wave 80's cover band, starting at 8 p.m. at Checkpoint Charlie. The Spazmatics' killer guitar riffs, hair band vocals and radical robot dancing have become the stuff of legends in the nerd world of rock 'n' roll. The California-based cover band kings are through being cool and leave no one behind on their energetic bounce back in time.
For those still standing, Teva keeps the party rolling on Friday night with the Teva Totally 80's After Party at Vendetta's at 10 p.m. featuring DJ Miles Mix and 80's costume craziness.
On Saturday night, immediately following the Teva Best Trick contest and the Telemark Big Air finals, the Bud Light Mountains of Music features Theophilus London, who takes the stage at 8 p.m. at Golden Peak. Theophilus London's genre-bending approach to music-making draws from a range of styles including hip hop, soul-pop, electro and contemporary R&B and recent live shows have garnered him critical acclaim as well as an international fan-base. London's hit, "Neighbors" is featured on the Breaking Dawn: Part 1 soundtrack, reaching an entirely new audience with his funky rhythms and new urban melodies
Finally, Teva keeps the party rocking deep into the night on Saturday with the Teva After Party. DJ P-Rock will be spinning tunes at the "White Out" themed party, which starts at 10 p.m. at Vendetta's.
Go to the Teva Games website for more information.
---

5 Comments on "Teva Mountain Games warms up Vail with full slate of parties, events"