Superior Morgul Classic teams up with the USA Pro Cycling Challenge
The 2012 Superior Morgul Classic, the largest amateur race in Colorado, has teamed up with the USA Pro Cycling Challenge, one of the largest professional cycling races in the United States to help build stronger support of amateur racing with hopes of fostering the next level of professional riders.
Held May 18-20, the second-annual event will follow an omnium format, featuring three events – time trial, criterium and road race. Staged along part of the route from the historic Coors Classic, the race provides amateur riders with the opportunity to get a taste of the cycling action that will hit Colorado when the pros descend for the USA Pro Cycling Challenge Aug. 20-26.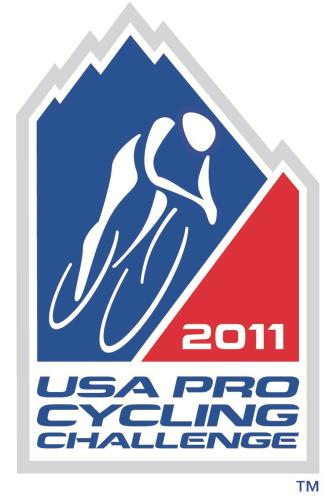 "When it comes to the Colorado endurance scene there's no mistaking that cycling is on the rise," said Lance Panigutti from Superior Morgul Classic. "Everywhere you turn, new high-profile events are popping up for amateurs and non-competitive cyclists. These events combined with the USA Pro Challenge are helping us to re-establish Colorado as the cycling capitol of the U.S."
The marquee stage of the 2012 three-day event, Sunday's Morgul Bismarck, features a finish on "the wall," a climb known for the suffering it inflicts. As part of the partnership between the event and the USA Pro Challenge, the entire climb will be known as the "USA Pro Challenge King of the Mountain," with the overall Pro/1/2 male and female winners being awarded an honorary USA Pro Challenge jersey.
Additionally, the winners will be invited to the final stage of the USA Pro Challenge in Denver for the once-in-a-lifetime opportunity to ride the very same time trial as the world's elite.
"It has always been the goal of the USA Pro Challenge to help build a following for cycling within the U.S," said Shawn Hunter, CEO of the USA Pro Challenge. "Through the Superior Morgul we are able to support the legacy of stage racing in Colorado and foster the growth of the next generation of pro riders."
The partnership between the USA Pro Challenge and the 2012 Superior Morgul Classic also will allow competitive cyclists to roll out of the official USA Pro Challenge start house on the first day of the event (Friday), giving amateur riders the chance to feel what it's like to be a world class pro.
In addition to the new partnership, the Superior Morgul Classic has several other exciting new developments for 2012. The three key changes include a date switch from Memorial Day weekend to May 18-20; an all-new time trial on Friday; and an exciting new citizen's wave on the Morgul Bismarck course on Sunday.
For more information go to www.BoulderRacing.com and www.USAProCyclingChallenge.com.
---

66 Comments on "Superior Morgul Classic teams up with the USA Pro Cycling Challenge"