Town of Vail reinstates New Year's Eve curfew, special event district
Vail also makes bus service changes for New Year's celebrations
New Year's Eve in Vail will include two public safety components, plus adjustments in bus service, as part of an overall campaign to create a safe and fun atmosphere for residents and guests.
The public safety measures include a town-wide curfew which will be enacted from 10:30 p.m. on Dec. 31 to 5 a.m. Jan. 1 for those 17 and under unless accompanied by a parent or guardian or returning from work or an event. During the same six-and-a-half-hour curfew period, a special event district will be established in the heart of Vail's pedestrian village.
The district will be accessible to anyone 21 or older, or accompanied by a parent or guardian.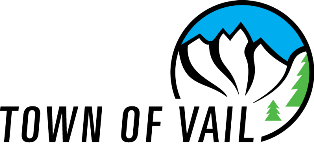 Adjustments in bus service also will take place to reduce last-minute crowding and to allow for effective service for those returning home. Both Vail Transit and ECO Regional Transit will temporarily suspend inbound and outbound bus service in Vail between 10 p.m. and midnight on New Year's Eve.
Free outbound service by both carriers will resume at midnight with the last ECO bus leaving the Vail Transportation Center at approximately 2 a.m. The late-night ECO Transit service will be offered for free.
In addition, Vail will provide in-town shuttle service every 15 minutes between the Vail Village and LionsHead parking structures from 10:30 p.m. to approximately 2:30 a.m. Regular in-town service will resume at 6:30 a.m. New Year's Day.
The Town of Vail first implemented the public safety measures during the 2001 Fourth of July and New Year's Eve holidays to reduce crowding and underage drinking in Vail Village. Since then, the Town Council has adopted legislation giving the town the option to relax or reinstate the public safety measures when circumstances warrant.
Patrols by the Gore Range DUI Task Force will also take place on New Year's Eve. Those who plan to consume alcohol are encouraged to plan ahead and take the bus, or arrange for a designated driver or an alternative ride home.
For exceptional circumstances, vehicles may be left overnight in the parking structures, compliments of the Town of Vail. Vehicles must be retrieved by 11 a.m. the next day by using an overnight parking authorization receipt available from the Visitor Information Centers, which open at 9 a.m.
Family entertainment options for New Year's Eve include the Vail Mountain Torchlight Ski Down at 6:15 p.m. from Golden Peak, immediately followed by a fireworks show. The event is free and open to the public. After the Torchlight Parade and Fireworks bring the whole family to Lionshead and head up the gondola to Adventure Ridge for an evening of fun at the First Night Family Activities Party. The event runs from 7 to 10 p.m. and is sure to provide enjoyment for all ages.
The gondola ride and select activities are complimentary. Packages will be available to purchase discounted dinner and activities to keep the fun going. All children must be accompanied by a chaperone. Call 970 476-6797 or 970 SKI-VAIL (754-8245) for more information.
New this year is Vail's New Year's Eve 2012- DJ Dance Party at Dobson Ice Arena for those 18 and older. The event takes place from 8 p.m. to 1:30 a.m. For details, visit www.vail.nye.com. Also, most restaurants and bars are taking bookings for New Year's Eve celebrations. Call 476-4790 for details.
For more information on Vail's public safety measures, contact the Vail Police Department at 479-2210.
---

0 Comments on "Town of Vail reinstates New Year's Eve curfew, special event district"
Be the first to comment below.