Free Street Beat concert series energizes Vail Village at Solaris
While many locals begin the countdown to the weekend as Friday nears, Thursdays never sounded so good as in 2012 as the annual Bud Light Street Beat free concert series returns with more great sounds and top notch artists.
"We are excited to get under way with the 2011-12 edition of Bud Light Street Beat," said Michael Imhof, Vice President of Sales and Operations for the Vail Valley Foundation. "I think we have put together a lineup that will appeal to a large segment of our community, as well as venues that allow us to showcase our valued partners in a variety of different locations."
For the coming winter, the nine-show Bud Light Street Beat will feature seven shows at Solaris and one concert at Arrabelle at Vail Square, along with the Golden Peak/American Ski Classic venue in March.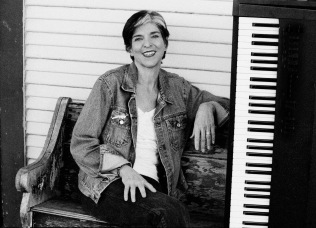 The 2012 schedule gets under way December 15 with Dixie R&B storyteller Marcia Ball and her band, providing an irresistible, celebratory blend of rollicking, two-fisted New Orleans piano, Louisiana Swamp rock and smoldering Texas blues to Vail Village.
The January 19 offering will showcase the bluegrass instrumentation and a boundary-less approach to "grassing up" everything from disco house grooves to roots and Americana of Rocky Mountain-bred WhiteWater Ramble.
The agenda gets fast and furious in February as Leroy Justice comes to town on February 16. With influences like the Black Crowes and Eddie Vedder, lead man Jason Gallagher and the crew rip it up to deliver a free live show that will have the audience rockin'.
The series will truly hit its stride in March with four shows, including the ska punk of Less Than Jake on March 8, the all-girl Led Zeppelin tribute band Lezz Zeppelin on March 15, a special American Ski Classic free concert on March 22 and progressive Reggae of Rootz Underground on March 29.
The 2012 Bud Light Street Beat free concert series will wrap up with a pair of April performances. First up on April 5 the Latin electronica sound of Kinky, while the finale on April 12 will feature the high energy funk of Funkiphino.
The April 12 show will also be highlighted by the Volvo Grand Prize drawing for a 2012 XC70 wagon. Eagle, Lake and Summit County locals are eligible to sign up at Bud Light Street Beat concert for a chance to win the Volvo Grand Prize.
he 2012 Bud Light Street Beat free concert series is a project of the Vail Valley Foundation. For more information, visit http://www.vvf.org/.
---

0 Comments on "Free Street Beat concert series energizes Vail Village at Solaris"
Be the first to comment below.