The Polish Ambassador closes out Vail Snow Daze
The fun and excitement of Vail Snow Daze will wrap up for another year on Sunday afternoon with a free concert at Checkpoint Charlie from The Polish Ambassador. The day's events will also include the Reverb Eco Village and Demo Daze at the base of the Vista Bahn and the Cadillac Experience at Solaris Plaza.
The Polish Ambassador will close out the 2011 Vail Snow Daze festivities on Sunday with his upbeat electronic dance music and layered melodies. The Ambassador blends elements of funk, glitch, hip-hop, 80's music, jungle and dub into a sound that will induce a healthy amount of dancing and getting down. DJ Mo:Rockin will open with his own signature style that includes electro, mash-ups, glitch hop and dubstep. The venue will open and the music will begin at 3:30 p.m.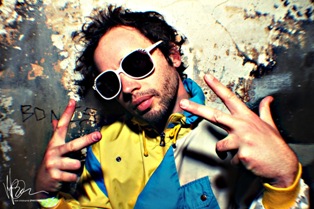 The Reverb Eco Village and Demo Daze will be at the base of the Vista Bahn on Sunday from 8:30 a.m. to 3:30 p.m. featuring brand expos from the likes of Maui Jim, Sprint, Muscle Milk, MATADOR® Beef Jerky, Stonyfield Farms, EvolBurritos, Rustic Crust and gear demos from Nordica and Ramp Sports. The Cadillac Experience will be open 9 a.m. to 4 p.m. at Solaris Plaza where guests can check out the latest from Cadillac.
Vail Snow Daze is the winter kick-off festival in Vail that includes a week of non-stop headliner concerts, nightly parties and more. Taking place this year Dec. 5-11, the lineup of entertainment for Vail SnowDaze includes free headliner concerts from Yukon Kornelius, Jakob Dylan andBand, Guster, The Polish Ambassador, Lit, Zach Heckendorf, The White Buffalo and DJ Mo:Rockin.
For more information on Vail Snow Daze, including the full schedule of events and lodging specials, visit www.vail.com/snowdaze.
---

0 Comments on "The Polish Ambassador closes out Vail Snow Daze"
Be the first to comment below.