The White Buffalo added to Vail Snow Daze lineup
Vail Mountain announced today that acoustic rock band The White Buffalo has been added to the lineup for Vail Snow Daze. Vail Snow Daze, set for Dec 5-11, will feature concertsfrom Yukon Kornelius, Guster, Jakob Dylan and Band, The Polish Ambassador, Lit and Zach Heckendorf.
Born in Oregon and raised in Southern California, Jake Smith is the singer/songwriter known as The White Buffalo. From the moment he learned his first three chords on a guitar he got in a pawnshop, Smith began writing songs. When a bootleg tape of Smith's music made it into the hands of pro surfer Chris Malloy, one of his songs,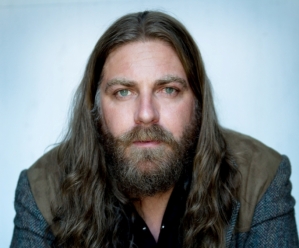 "Wrong," was featured in his popular surf movie, Shelter, and earned him a burgeoning fan base in the Southern California surf community. Smith has since taken on a band, which tours together as The White Buffalo.
The band is a hard working, no frills outfit. They load their own gear, sell their own merchandise and pack it all up at the end of the night. From the largest music festival to the smallest local neighborhood bar, The White Buffalo delivers its signature sound as if each show was its last.
The schedule of activities for Vail Snow Daze will also include the return of the Reverb Eco Village and Demo Daze at the base of the Vista Bahn as well as the Cadillac Experience at Solaris Plaza Dec. 9-11. Event attendeeswill enjoy après and after-dark parties throughout the Town of Vail Dec. 5-11, including Après…Skiing Magazine Style at the Tap Room on Monday, Dec. 5 and the Yukon Kornelius Pub Crawl presented by Bud Light at Vendetta's, The Club and The George on Thursday, Dec. 8.
Vail Snow Daze lodging specials are still available, but are filling up quickly. For a comprehensive availability of package rates and specials, go to
www.vail.com/snowdaze
.
Vail Snow Daze is presented by Vail Mountain, Bud Light, Cadillac, SoBe Lifewater, Sprint, Town of Vail, Tequila Don Julio and Skiing Magazine and is presented in part by Helly Hansen, Maui Jim, LibertySkis, Macanudo, Reverb, Sonnenalp Resort of Vail, MATADOR® Beef Jerky, Colorado Mountain Express, Vail Daily, TV8 and KZYR-The Zephyr.
For more information on Vail Snow Daze, visit
www.vail.com/snowdaze
.
---

2 Comments on "The White Buffalo added to Vail Snow Daze lineup"