New Hampshire family wins trips to Vail for U.S. Ski Team First Tracks announcement
Young fan to meet Miller, Mancuso, Vonn, Ligety for birthday surprise
Ian Connor of Bartlett, N.H., and his family have won a VIP trip to meet Olympic gold medalists Lindsey Vonn, Bode Miller, Ted Ligety and Julia Mancuso Nov. 4-6 in Vail. Highlighting the weekend is First Tracks – the U.S. Ski Team Announcement presented by Nature Valley on Saturday, Nov. 5.
The free First Tracks event, hosted by World Championship medalist Doug Lewis, will kick off at 4:30 p.m. at Mountain Plaza in Vail Village and officially introduce each member of the 2012 U.S. Alpine Ski Team before opening to an autograph session.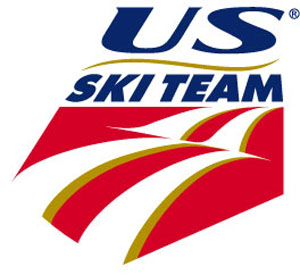 "We're such big fans of the U.S. Ski Team that this truly is a dream," said Connor, who said his son met Miller when he was four month old. "We love following Bode and Leanne Smith, who is another one of our New Hampshire skiers. We're pretty supportive of our hometown athletes."
Connor was one of more than 2,000 fans to enter the First Tracks contest and will now fly to Vail for a once-in-a-lifetime U.S. Ski Team experience with his wife Anne McCandless, young son Mac Connor and mother-in-law Mary Ann McCandless
"I've been a fan of Lindsey Vonn since she was a kid," added Connor. "Anne, who is also a Lindsey fan, just rolls her eyes when I give her updates on what race Lindsey has won. When I entered the contest, I was thinking how funny it would be to win and to be able to say, 'Hey babe, guess what? We're going to meet Lindsey Vonn' - especially after she won in Soelden last weekend."
The trip will be used to surprise Mac, who will turn six years old on Nov. 15.
"We had to cancel his birthday party, but I'm pretty sure Mac will be OK with it," said Anne, who is a ski patroller at Vermont's Jay Peak. "We're going to have the car packed for the airport and then fill him in on little bits and pieces of the trip as we go. I can't think of a better way to kick off our ski season and celebrate Mac's birthday."
Connor and his family will fly from Boston to Denver on Delta Air Lines, where they'll be met by two-time Olympian and U.S. Ski Team alum Kaylin Richardson, who will serve as their personal First Tracks host for the weekend in Vail.
The family will also receive hotel accommodation from Marriott International at the Vail Marriott Mountain Resort and Spa and U.S. Ski Team jackets from Spyder.
The First Tracks contest also awarded Mark Byers of Arlington, Va., a signed pair of Volkl Racetiger World Cup giant slalom skis signed by Mancuso and Lenore Sherman of Ridgewood, N.J., won a POC helmet and goggle combo signed by Miller.
For lodging information and rates, log on to www.marriott.com/ussa and for more information about Vail Mountain, visit www.vail.com.
Vail Mountain opens to the public on Friday, Nov. 18. The annual American swing of the Audi FIS Alpine World Cup opens with Vonn and Mancuso in action on Thanksgiving weekend during the Nature Valley Aspen Winternational in Aspen, while Miller and Ligety tackle the treacherous Audi Birds of Prey races Dec. 2-4 in Beaver Creek.
---

0 Comments on "New Hampshire family wins trips to Vail for U.S. Ski Team First Tracks announcement"
Be the first to comment below.