Early voting in Vail election starts Thursday
Early voting for the Town of Vail regular municipal election begins Thursday, Oct. 27. Voters may cast ballots in person during regular business hours Monday through Friday from 8 a.m. to 5 p.m. through Nov. 4 in the Vail Municipal Building, 75 S. Frontage Rd.
Mail-in ballot request forms are available for download from the town's web site at www.vailgov.com or for pick up from the front desk of the Vail Municipal Building with requests due to the Town Clerk's office by Nov. 4. The ballots will be mailed on or before Nov. 4 and must be returned by 7 p.m. Nov. 8.
The Nov. 8 election is an at-the-polls format with all voting taking place at the Town of Vail Municipal Building from 7 a.m. to 7 p.m. However, voters who receive mail-in ballots for this election must return the completed ballot to participate in the election. Anyone receiving a mail-in ballot becomes ineligible to vote at the polls.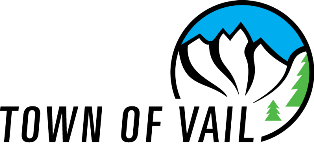 There are 4,312 voters eligible to participate in the upcoming election, including 2,178 active voters and 2,134 inactive voters. Of those, 1,025 Vail voters will automatically be receiving a mail-in ballot for the election. This is because as voters filled out their voter registration forms with Eagle County, they selected the option to receive permanent mail-in ballots for all elections.
During the last regular municipal election in 2009, there were 4,059 eligible voters and 1,001 votes cast in the Vail election, including 607 who voted early or by mail.
This year's election will seat four of seven Vail town council members from a field of seven candidates and determine the outcome of a ballot question to redirect previously collected conference center funds for repairs and upgrades to the Golf Course Clubhouse, the Vail athletic fields and the Ford Amphitheater.
For more information, contact Town Clerk Lorelei Donaldson at 479-2136.
---

48 Comments on "Early voting in Vail election starts Thursday"