Vail Resorts announces details of Merchant Pass program
Vail Resorts Wednesday announced details of the 2011-2012 Eagle County Merchant Pass program, which is consistent with the product offering from years past and offers access to skiing and snowboarding on more than 11,000 acres at Vail, Beaver Creek, Breckenridge, Keystone and Arapahoe Basin, with some restrictions. The 2011-2012 Eagle County Merchant Pass will be offered for $629. The price of the pass will be subject to change with sufficient notice.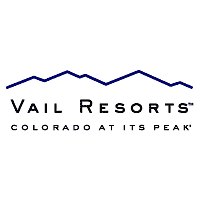 The Merchant Pass program has a long history and is a compelling hiring tool for local businesses due to the wide-ranging benefits for employees and, most importantly, unlike other pass products, the pass ownership resides with the business versus an individual and features a one-time transfer for $100 to accommodate employee changes. Unlike the Epic Pass which the pass holder owns the pass and it cannot be revoked or transferred by an employer regardless of who paid for it, the Merchant Pass is owned by the "merchant" or business, and in the event that an employee leaves, the pass must be revoked by the business and transferred to another employee. The Merchant Pass will be restricted at Vail and Beaver Creek Nov. 25-26, 2011, Dec. 26-31, 2011, Jan 14, 2012 and Feb.18-19, 2012.
The Merchant Pass provides a number of ancillary benefits to employees. Benefit offerings include access to Vail Resorts' new EpicMix functionality, now with photo, six ski-with-a-friend tickets and four $69 lift tickets, summer lift access at Vail and Beaver Creek (excluding bike haul), Adventure Ridge discounts, one free ski or snowboard group lesson at Vail or Beaver Creek and more. Some restrictions apply for these benefits.
Qualifying for the Merchant Pass
In order to be eligible for the Merchant Pass program, businesses must first belong to the Vail Chamber & Business Association (VCBA), Vail Valley Partnership (VVP) or Beaver Creek Resort Company (BCRC). Second, businesses must participate in one of two customer service programs: "Service to the Power of You," or the "Platinum Service Program."
Sponsored by Vail Resorts, the VVP and the VCBA, "Service to the Power of You," will be offered on Thursday, Nov. 3 from 8-11 a.m. for $40 at the Vail Marriott Mountain Resort & Spa.
The program will be presented by Shep Hyken, CSP, CPAE and author of "The Amazement Revolution." He is a New York Times and Wall Street Journal bestselling author and has been inducted into the National Speakers Association Hall of Fame for lifetime achievement in the speaking profession. Hyken is the founder of Shepard Presentations and works with companies and organizations who want to build loyal relationships with their customers and employees. His presentation will focus on customer service, customer loyalty, internal service, customer relations and the customer experience.
Chris Jarnot, senior vice president and chief operating officer of Vail Mountain, will kick-off the meeting to put the importance of serving our guests in perspective within the framework of today's economic conditions. The presentation is open to all members but only those in good standing of the VVP, VCBA, and BCRC are eligible for the pass. Businesses are strongly encouraged to send management to this important meeting.
The "Platinum Service Program", offered through the Vail Valley Partnership, is a "secret shopper" program, which evaluates and recognizes outstanding customer service in the Vail Valley. A variety of participation levels are available. For more information or to sign up, visit VailValleyPartnership.com or contact Jen Weintraub, Events & Membership Manager at (970) 477-4001 begin_of_the_skype_highlighting (970) 477-4001 end_of_the_skype_highlighting or by email at jweintraub@visitvailvalley.com.
Additional Merchant Pass Benefits
Adventure Ridge discounts will be available. For more information please check www.vail.com/vbcmerchantpass.
A Merchant Pass may be transferred once to another employee from the same business for $100.
Four $69 lift tickets provide the option to purchase a ticket to ski and ride during restricted periods. The $69 tickets also may be used for friends and family all season.
Six ski-with-a-friend tickets offer up to six days of unrestricted skiing or snowboarding for family or friends at a discounted rate that varies by date. Tickets will be electronically loaded onto the Merchant Pass and can be redeemed at any ticket window. Payment does not need to be made by the merchant pass holder; a friend or family may pay for the ticket. Pass holder must be present.
One free adult ski or snowboard group lesson at Vail or Beaver Creek, valid Nov. 27-Dec. 12, 2011 or Jan. 16-31, 2012. Or use your free lesson on an introductory cross country lesson or snowshoe tour in Vail or Beaver Creek during the same dates when a paying guest is present. Reservations may be made for a discounted Teleworkshop in Vail or Beaver Creek in Jan. for $51.
Pass holders also can purchase a three-day series adult ski or snowboard group lesson; three consecutive days for the price of two for $280 in Vail or $300 in Beaver Creek.
Access to Vail Resorts' award winning and popular ski and snowboard application EpicMix, with new added functionality that revolutionizes the vacation photo experience. EpicMix launched during the 2010-2011 season providing skiers and riders with hands- and hassle-free tracking of vertical feet skied, number of days skied and digital pin accomplishments thanks to a RF-enabled chip embedded in smart card passes. This season, Vail Resorts is doing something that no other resort or ski mountain is doing - taking and then giving free on-mountain photos to guests to easily share on Facebook and social sites. Starting mid-December, guests will be able to take their own photos or get their photos taken and combine them with their vertical feet, digital pins and memories of other special moments of their visit through the new EpicMix platform. Additionally EpicMix is expanding its program to nearly all guests this year through an upgrade to "smart" RF-enabled lift tickets. For more information and to watch a video of EpicMix, visit www.epicmixphoto.com.
To obtain a Merchant Pass, businesses must contact their qualified association to determine eligibility. All Merchant Pass information is distributed through the associations. Vail Merchant Pass sales will begin Nov. 4 at the Lionshead Pass Office. Beaver Creek will begin selling the Merchant Pass on Nov. 5. Vail Mountain is scheduled to open Friday, Nov. 18, 2011 and Beaver Creek Mountain is scheduled to open Wednesday, Nov. 23, 2011.
For additional information about the 2011-2012 Vail Resorts Merchant Pass, call (970) SKI-3080 (754-3080) or e-mail vbcmerchantpass@vailresorts.com. For information about the "Service to the Power of You" or Platinum Service Program, call the Vail Valley Partnership at (970) 477-4001or e-mail jweintraub@visitvailvalley.com. For class information you may also contact Vail Chamber & Business Association, call (970) 477-0075 begin_of_the_skype_highlighting (970) 477-0075 end_of_the_skype_highlighting or email info@vailchamber.org, and for the Beaver Creek Resort Company, call (970) 845-5972 begin_of_the_skype_highlighting (970) 845-5972 end_of_the_skype_highlighting .
---

75 Comments on "Vail Resorts announces details of Merchant Pass program"