Vail police, firefighters to play annual softball fundraiser to benefit sergeant stricken by cancer
Vail Police will be hosting its annual Vail Police versus Vail Fire softball game at 2 p.m. Saturday, Oct. 8 at the Ford Park softball fields in Vail. This year's game, which is open to everyone, will benefit Vail Police Sgt. Robyn Fetterolf, who is currently undergoing treatment for cancer.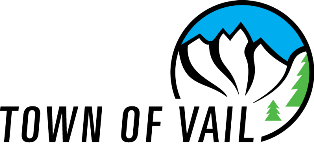 Robyn has served the Vail community as a police officer and patrol sergeant for more than 14 years. Prior to becoming ill, Robyn had been the main force behind organizing this annual game between Vail's firefighters and police officers and took great pride in the camaraderie it fostered. Detective Justin Liffick, who is organizing the 2011 game, said, "Robyn's strength and courage has touched us all and now it's time to give back. We hope everyone in the valley will come help us support one of our own."
Along with the softball game, there will be activities for all ages, including a bouncy castle for kids donated by Jump to It, as well as other outdoor activities. In addition, the Shaw Regional Cancer Center will host a booth with information about cancer prevention and treatment.
During the game there will be a silent auction and raffle with prizes donated from various area businesses. Auction items and raffle prizes include a free mammogram from the Shaw Regional Cancer Center, personal training sessions and gym memberships at the Aria Spa and Club and the Gypsum Recreation Center, gift certificates to City Market, Red Lion, The George, Pazzo's Pizza, and Heidi's Deli, spray tans from Tuscany Tans and bus passes from ECO Transit.
Other sponsors include the Town of Vail, 1stBank and the Vail Recreation District, as well as several generous community members. The Vail Police Department will continue to accept donations for the event and anticipate the list of donors and prizes will be expanded. All of the proceeds from the silent auction and raffle will be used to offset Robyn's mounting medical bills.

For more information about the game or to make a donation to the silent auction or raffle, please contact Detective Liffick at 479-2339 or jliffick@vailgov.com.
---

126 Comments on "Vail police, firefighters to play annual softball fundraiser to benefit sergeant stricken by cancer"