Colorado Ski Country USA brings back popular 5th, 6th Grade Passport ski programs
Colorado Ski Country USA (CSCUSA) recently announced the return of last year's successful First Class lesson as part of the launch of its popular 5th and 6th Grade Passport programs for the 2011-12 ski season. The Passport Programs introduce fifth and sixth grade kids to skiing and snowboarding by giving them free and discounted access to Colorado's legendary resorts.
Known as the industry's most influential program, the CSCUSA 5th Grade Passport is available to all fifth graders and provides three days of free skiing at each of the 21 CSCUSA participating member resorts. The 6th Grade Passport allows sixth graders four days of skiing at the same participating CSCUSA resorts for $99, equaling 84 ski days for less than $1.20 a day.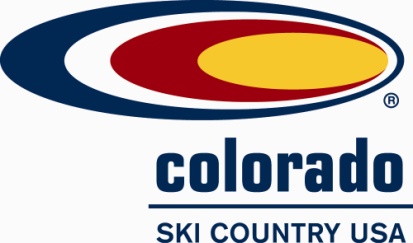 To complement the 5th Grade Passport, CSCUSA will again offer the First Class lesson program. After a successful inaugural season, First Class will again be available for fifth graders who are new to both skiing and snowboarding. Registered 5th Grade Passport holders who are considered never-evers will be eligible to receive a voucher for one free ski or snowboard lesson, including rental equipment, anytime during January Learn to Ski and Snowboard Month. Parents can choose from among 18 participating CSCUSA member resorts where their fifth grader can have their introductory experience on snow. Advanced reservations are required for First Class.
"Colorado is already known for having many diverse resorts, acres of varying terrain and snowy consistent conditions," said Melanie Mills, president and CEO of Colorado Ski Country USA. "And with the Colorado Ski Country Passports and First Class we are making sure every fifth and sixth grade kid in Colorado has the opportunity to experience those resorts, ski on the terrain, enjoy the many powder days and ultimately become ski and snowboard ambassadors of Colorado."
Registration for the Passport Programs can be fully processed online at www.ColoradoSki.com/Passport. Details on First Class lessons can also be found at ColoradoSki.com/Passport. The CSCUSA Passport Programs enjoy the support of presenting sponsor, Chipotle, and of program partners Sports Authority and Credit Union of Colorado.
Resorts participating in the Passports for 2011-12 include: Arapahoe Basin, Aspen Highlands, Aspen Mountain, Buttermilk, Copper Mountain, Crested Butte, Purgatory at Durango Mountain Resort, Echo Mountain, Eldora, Howelsen Hill, Loveland, Monarch, Powderhorn, Ski Cooper, Snowmass, SolVista, Steamboat, Sunlight, Telluride, Winter Park and Wolf Creek.
For more details please visit www.ColoradoSki.com/Passport or call 303-866-9707.
---

28 Comments on "Colorado Ski Country USA brings back popular 5th, 6th Grade Passport ski programs"