Overseas exports of Colorado coal on the increase
Republican lawmakers, at least in Colorado, are fond of pointing to America's vast domestic fossil fuel reserves as a largely untapped means of ending the nation's dependency on overseas energy imports. But there isn't a lot of talk these days about getting other countries hooked on our homegrown power sources.
"Let's also develop coal, let's also develop nuclear energy in this country, let's develop our oil and our oil shale and do it in a responsible way," Colorado 3rd Congressional District Rep. Scott Tipton
said this spring
, referring to the need to strip away federal regulations that are allegedly holding back domestic energy production so that America can curb its foreign oil addiction.
Tipton's district encompasses most of the state's Western Slope, including the heart of Colorado's coal country along the North Fork of the Gunnison River. That's where the West Elk Mine is among several that helped produce 28.8 million tons of coal valued at $1 billion in 2009, according to the Colorado Mining Association.
That's a lot of domestic energy. Except when it's not.
According to the second-quarter earnings report for Arch Coal, the St. Louis, Mo., company that owns Colorado's West Elk Mine, 2011 is expected to be a banner year – based at least in part on increasing overseas exports.
"Second quarter average sales price increased slightly compared with the first quarter, reflecting a more favorable mix of customer shipments, including volumes destined for the eastern U.S. and for export out of the West Elk Mine in Colorado,"
according to the report
.
That jibes with reports that Arch and Peabody Energy, which together mine about half the coal in the massive Powder River Basin of Wyoming, anticipated big jumps in exports to China, Japan, India and other booming Asian nations hungry for American coal.
Interior Secretary Ken Salazar in March announced the pending sale of leases containing up to 752 million tons of Powder River Basin coal on federal lands, and the future sale of another 1.6 billion tons. That announcement
prompted criticism
of the Obama administration for fast-tracking coal sales despite global warming concerns while stalling on other forms of energy.
And the coal export rush has led to major local political battles in Washington and Oregon over upgrading port facilities to become deepwater exporting hubs for American coal bound for Asian markets – at least some of which would apparently originate in Colorado.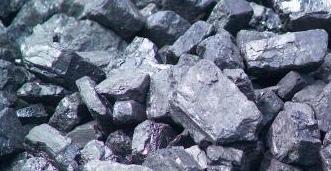 "All of that has prompted an escalating battle in the Pacific Northwest over what could be the first U.S. coal export terminals on the West Coast," the
Center for American Progress
wrote. "And, combined with Salazar's boosterism, it has raised questions about whether the United States is backsliding on the fight against global climate change."
Also in March, Houston-based Kinder Morgan announced it had inked a deal to export up to 2.2 million tons of Colorado coal a year to international markets, according to the
Denver Post
. That coal is being shipped through Houston.
Kinder Morgan CEO Richard Kinder said during the company's first-quarter earnings call last spring that the deal was the result of "a tremendous increase in the demand for coal export. This will be the first time that Western coal has been exported from the Port of Houston, and again, we see great opportunities to further expand our handling of export coal on both the East Coast and the Gulf Coast."
It makes sense that companies mining Colorado coal would seek overseas markets, especially given the
political push in recent years
to transition the state's coal-fired power plants to natural gas, which burns about 50 percent cleaner than coal. But the emissions benefits – at least in terms of carbon dioxide – will apparently be a wash when Colorado coal is burned for electricity in Asia.
---

2 Comments on "Overseas exports of Colorado coal on the increase"