Widespread Panic anniverary tour goes out West
OAKLAND, Calif. — Wherever there is a Widespread Panic show it seems there is a Coloradan in the house.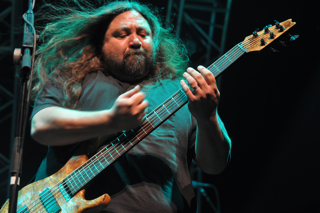 This hypothesis held true as the legendary band took its 25th anniversary tour to the Bay Area over the weekend. A handful of Aspen transplants now living in the San Francisco area were present and accounted for along with current and former Rocky Mountain revelers donning CU Buffalo hats, T-shirts and other state paraphernalia. Of course there was a healthy splattering of Atlanta Braves ball caps mixed in with a sea of San Francisco Giants, Oakland A's and Cal Bears fans who rocked out in Fox Theater.
It was a colorful crowd with a diverse fashion sense.
Cowboy hats, afro wigs, psychedelic threads and party preppy. Patchouli and Polo. Buffs, Braves and Bears. Atlanta, Alameda and Aspen. Drag queens, dudes and dust fairies. All bumping by the Bay.
The Georgia-based band paid homage to its environs, covering the Grateful Dead's "Cream Puff War" on Friday night and "Easy Wind" on Saturday night — the latter of which they hadn't played since Sept. 1, 1987.
Widespread opened its Bay Area act Friday with "Old Neighborhood," an interesting title considering that bassist Dave Schools recently relocated to Northern California, according to Jambands.com. It was followed with a rousing rendition of "Fishwater," then "Saint Ex," before the guys tapped into another rare gem of a cover: John Lennon's "Crippled Inside." Next up was the crowd-pleaser "Walkin'" then "Flicker," "Blue Indian," "L.A.," "Jack," and the aforementioned Grateful Dead classic.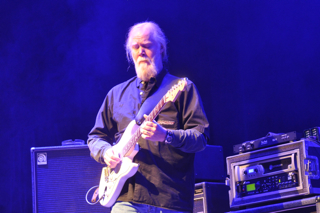 The second set began with a shout out to The Black Keys with their cover of "Strange Times," followed by a slew of Panic favorites: "Machine," "Barstools and Dreamers," "Party At Your Mama's House," "Space Wrangler," "You Should Be Glad," "Pleas," "Chilly Water" and "Bust It Big." A generous three-song encore followed with "This Part of Town," "B of D" and "Makes Sense To Me."
The audience ate it up as evidenced by the zealous fist pumps and enthusiastic air guitar.
Widespread is wrapping up its West Coast tour tonight and tomorrow in Los Angeles, before a two-night stop in Las Vegas where they put on an extraordinary show last year with, you guessed it, plenty of Aspenites in the audience. Many Roaring Fork Valley residents will be returning this year.
After that, the band heads to Japan before embarking on its fall tour of some of its favorite U.S. venues in the South, East Coast and Midwest. After a long string of shows in Atlanta for New Year's, along with 2008 and 2010 parties at the Pepsi Center in Denver, Widespread will close out 2011 in Charlotte, N.C.
With a quarter of a century of live performances behind them, Panic has planned what sounds like the makings of an epic, fun-filled, booming bash in Puerto Morelo, Mexico, from Jan. 31 through Feb. 4. That may be the last of live Widespread shows for a while as they have announced they will be going on "hiatus" for an unknown length of time.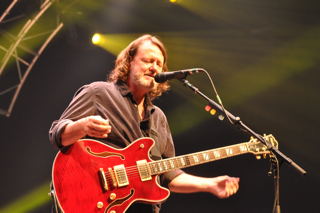 In talking with the band's media reps, more dates between now and then aren't just possible but probable. Halloween shows are among the band's most popular and that date is conspicuously absent from the band's current tour schedule. The Denver Post recently reported that the 1st Bank Center in Broomfield, Colo., is among the possible venues rumored for the highly anticipated Halloween date.
Or could it be that the recent Red Rocks shows will go down as the last Colorado concerts that Widespread will play for what could be a long time?
"Everything that is confirmed has been announced," a band representative explained this week. "We do not have anything announced for Colorado but that does not mean they won't play there again. Everything is on the table and a work in progress."
Wherever it is that Widespread chooses to fill out the rest of its calendar, Coloradans are sure to be there.
---

343 Comments on "Widespread Panic anniverary tour goes out West"