Vail closes today with final, record-setting tally of 524 inches of snow this season
Vail closes today with another foot of fresh snow, and while a closing day powder day isn't all that unusual, the final snow total for the season is pretty eye-popping. Vail set a new record for snowfall in a season with 524 inches at mid-mountain.
It was still snowing lightly as of 7 a.m. on Easter Sunday, but whatever falls from the sky today won't count on the final record-breaking tally because on Monday the lifts shut down until November and so does the snow report. Still, 524 inches shatters the old record of 505 inches in 1977-78, which was set when the resort still measured at Patrol Headquarters (PHQ) at the top of the mountain.
Vail started measuring at Mid-Vail during the 2000-01 season, and the old record there was 458 inches during the 2007-08 season. We'll never know for sure, but if they were still measuring at PHQ, Vail may have surpassed 550 inches or more this season.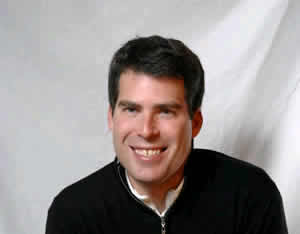 As is, we'll take that 524 mark, which comes out to 43.6 feet of snow between mid-November and today -- a truly remarkable season no matter how you measure it. True, in seasons past we would not have counted the last week of snowfall, in which we've seen 41 inches of new snow.
A late Easter meant Vail stayed open an extra week to catch holiday skiers from key Latin American markets. Easter falls on April 8 next year, meaning Vail will likely close on April 15, so comparing ski seasons can be a bit of an apples-to-oranges scenario.
And in places like Grand Targhee, Wyo., where they average 500 inches of snow a season, they're probably wondering what all the fuss is about. But Vail averages 350 inches of snow a season, so 524 is 174 inches above average. Incredible.
Today will be a blast at Vail, celebrating a fantastic season of seemingly endless freshies. The World Pond Skimming Championships get going at Golden Peak around 3, and Sierra Leone's Refugee All Stars crank up the final free Spring Back to Vail concert at the plaza at Solaris around 5.
And if you just can't think about ski season ending until November, Arapahoe Basin (included on your Epic Pass) stays open until June. The Basin, about an hour away in Summit County, has enjoyed its third best season ever with 374 inches of snow and is sitting on a 94-inch base. Click here for a list of all their spring events and deals.
---

416 Comments on "Vail closes today with final, record-setting tally of 524 inches of snow this season"