As incredible ski season winds down, Vail Resorts shaves $20 off Epic Pass
On Saturday I got in day 47 (40th at Vail) this ski season and was pleasantly surprised by the snow conditions. The mountain was still nice and soft up high with tons of coverage (no bare spots yet, even on Pepi's Face).
Beaver Creek closed Sunday, but we've had eight inches new in the last week at Vail and 485 on the season. With a snowy, rainy week on tap, Vail could conceivably break the all-time snowfall record of 505 inches in one season (set in the 1970s when they were still measuring at Patrol Headquarters atop the mountain). With 485, Vail has already broken the record for mid-mountain, where they've been measuring since 2001.
Vail closes in less than a week on Easter Sunday, April 24. The race is on for me to get in 50 days and for Vail to surpass that 505 mark. Last weekend, I celebrated my son Nick's 11th birthday by taking him down the back-country Minturn Mile route with some of his buddies. We had a good 10 inches of fresh snow. I doubt we'll have any more days quite that good this season, but you never know.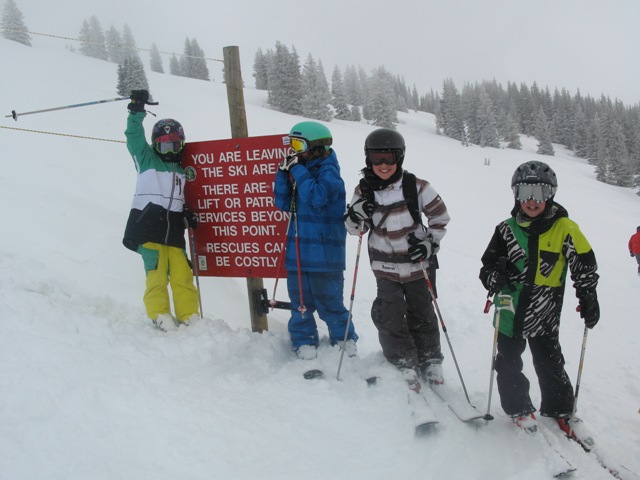 And Vail Resorts, to celebrate all that snow (and lock up some more off-season cash), announced last week it's shaving another 20 bucks off its Epic Pass deal if you buy or renew before May 8.
When I was covering the Winter Olympics in Whistler, British Columbia last year, rumors were rampant that Vail Resorts was going to buy the Canadian ski resort, which is actually two mountains – Whistler and adjacent Blackcomb. But one local told me on a lift ride up through the fog that he hoped Vail would buy just one of the mountains, creating competition and lowering season pass prices.
In the early part of the 2000s, Whistler owner Intrawest engaged in pass-price war with Vail Resorts in Colorado, dramatically dropping rates at mountains it owned or managed at the time — Copper Mountain, Winter Park and later Steamboat. But Vail had more arrows in its quiver, ultimately creating something called the Epic Pass that is by far the best bargain in the ski world.
Plunk down a $49 deposit by May 30 (prices go up slightly after that) and snow riders are guaranteed an unlimited, unrestricted (no holiday blackout dates) season pass to five Colorado ski areas and two in California for $649 for an adult and $329 for kids ages 5-12. Again, do it by May 8 and it drops to $629 and $309 respectively.
Vail Resorts owns Vail, Beaver Creek, Breckenridge and Keystone in Colorado and has as a deal with Arapahoe Basin. Vail also owns Heavenly in California and this past season just picked up Northstar-at-Tahoe in the Lake Tahoe area. That's a grand total of seven pretty good ski areas.
And if that's not enough, Vail Resorts for the second season is offering Epic Pass holders the chance to ski free at Las Leñas ski area in Argentina this summer (winter down there) if they stay at certain hotel properties at the resort. Of course, by the time you get to the southern hemisphere for the novelty of fresh powder in July, the price of a lift ticket is the least of the expenses.
Now compare that $649 to $1,199 Canadian for an unlimited Whistler pass and you'll see why that snow rider at the Olympics last season wanted a pass-price war between Whistler and Blackcomb. The same price disparity is found at other more remote, less competitive (and some would argue less crowded) ski-resort regions like Jackson, Aspen and Taos.
With day-pass rates pushing or topping $100 at the ticket window at most major ski areas these days, the Epic Pass even makes sense for destination skiers from out of state or even overseas. I met a woman from London at Vail this season who buys an Epic Pass every year for one trip to Vail at Christmastime and another holiday in the spring at Breckenridge. Even jetsetters, it seems, like a good bargain.
Editor's note: A version of this blog first appeared on www.inspirato.com.
---

15 Comments on "As incredible ski season winds down, Vail Resorts shaves $20 off Epic Pass"