An avalanche airbag saves skier in Alaska
Ever wonder what it would be like to get caught in an avalanche?
Want to know what device might save your life if you ever did?
The answers to both of those questions can be found in the frightening video posted below. A skier named Jeff Wyshynski (no known connection to Vail) was carving turns down a beautiful Alaskan slope when suddenly things turned ugly. Fortunately for him, he had an avalanche airbag strapped to his back and it deployed in the nick of time.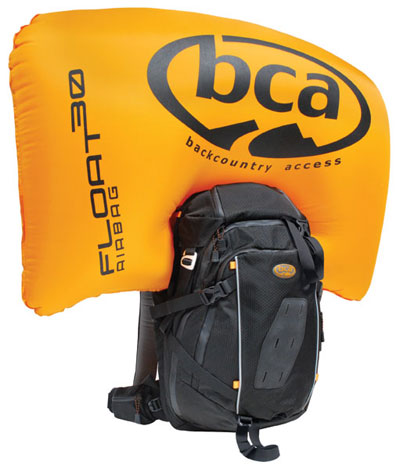 Similar to an airbag you'd find in a car, the Backcountry Access Float 30 contains a canister of compressed air that inflates a balloon when the skier pulls a handle. According to the manufacturer, "the airbag itself not only helps prevent burial, but protects the head, neck and upper body from trauma." The harness is rated to handle 1,000 pounds of force.
The video below is scary. Most of the action occurs in the first minute or so but it goes on for a total of 11 minutes and 8 seconds. After surviving the slide, Wyshynski clicks back into his skis (one of which is damaged) and heads down to the helicopter and crew that dropped him off.
The incident is captured on Wyshynski's helmet, or point of view, camera. The video doesn't actually show the airbag deploy but you can see its shadow when he comes to a stop.
Check it out:
---

70 Comments on "An avalanche airbag saves skier in Alaska"