Talking energy issues on PBS with former Gov. Ritter, Xcel CEO Eves and Western Resouce Advocates' Sheldon
In my strange, dual life as an outdoor recreation and mountain lifestyle reporter for Real Vail and Real Aspen and an energy and environmental reporter for the Colorado Independent, I sometimes find myself in interesting situations. For instance, Thursday in Denver I had the chance to talk energy with former Gov. Bill Ritter and Xcel Energy's Colorado president and CEO David Eves on the PBS show "
Colorado State of Mind
".
If you have absolutely nothing else to do at 7:30 on a Friday night in Vail, or wherever you're reading this in Colorado, then you seriously need to get a life. But do so after watching my appearance on PBS tonight (Friday, March 25). The show airs several more times after tonight and will be available on the Rocky Mountain PBS website at some point. Leave a comment here and tell me how I did. You can be brutally honest, because I know I'm a print guy at heart.
Here's the promo that ran on the Colorado Independent: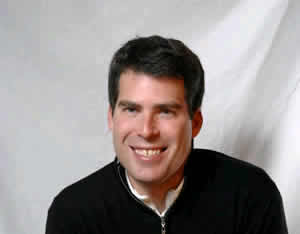 Colorado Independent energy and environmental reporter David O. Williams will appear tonight on the Rocky Mountain PBS show "Colorado State of Mind" on a panel that includes former Gov. Bill Ritter, Public Service Company of Colorado (Xcel Energy) president and CEO David Eves and Western Resource Advocates Executive Director Karin Sheldon.
The topic of the show, which airs at 7:30 tonight, is "Colorado's New Energy Economy." Taped on Thursday afternoon, the discussion ranges from natural gas extraction to Xcel's controversial move to roll back solar energy rebates to the future of nuclear power in Colorado.
Ritter, now the director of the Center for the New Energy Economy at Colorado State University, assesses the current administration's track record on energy issues and steps that still need to be taken on the state and federal levels to further the objectives of his "New Energy Economy," which he advocated for relentlessly over the past four years.
Eves talks about continuing to diversify the state's energy mix and defends his company's recent handling of the Solar Rewards program. He also discusses the push for more natural gas-powered electricity in the form of Ritter's Clean Air, Clean Jobs Act, which was bitterly opposed by the state's coal industry.
Karen Sheldon, an environmental attorney and the head of WRA – a 22-year-old non-profit environmental law and policy organization with offices in seven western states – praises Minnesota-based Xcel for its more progressive stance on renewable energy sources. But she also argues that much more needs to be done to ensure the front-end extraction of energy resources doesn't needlessly impact Colorado's air and water quality.
The program, hosted by veteran television journalist Cynthia Hessin, airs statewide tonight at 7:30 p.m. MDT on Rocky Mountain PBS (Channel 6 in Denver and on the Front Range; Channel 8 in Pueblo and Colorado Springs; and Channel 18 in Grand Junction and much of western Colorado).
It's then re-broadcast on Sunday morning at 5:30 and again early Monday morning at 12:30. After the first broadcast it is also streamed and archived online at www.RMPBS.org. Click VIDEO at the top of the home page.

---

86 Comments on "Talking energy issues on PBS with former Gov. Ritter, Xcel CEO Eves and Western Resouce Advocates' Sheldon"