Foul weather plagues another major ski-racing event, hurts Vonn's hopes of fourth overall title
Team event for 2015 Worlds would be good, but Vail will be OK without actual races
Stop the presses. Weather is once more wreaking havoc on a major ski racing event. Much as it impacted the World Championships in Garmisch last month (and the Olympics in Whistler last year), warm, wet weather has had an adverse impact on the World Cup Finals in Lenzerheide, Switzerland this week.
Today's men's giant slalom was canceled because of an overnight dumping of sloppy snow – handing the season globe to Park City, Utah's Ted Ligety. Didier Cuche won the men's super G crown the same way, via cancellation, the day before.
And part-time Vailite Lindsey Vonn may have had her shot at an incredible fourth straight overall title scrapped when Thursday's women's super G – an event she's dominated this season – was cancelled due to warm temps and soft snow. The International Ski Federation went ahead with today's women's slalom, and Vonn finished 13th. Her friend and rival, Germany's Maria Riesch, was fourth to regain the overall lead by just three points.
If Saturday's women's GS is canceled the way today's men's GS was scrapped, then it will not be made up and Riesch will win her first overall globe. If the race is still held on Saturday, she may win it anyway, because Riesch is generally a stronger technical-event skier than Vonn. That would be better than another weather cancellation.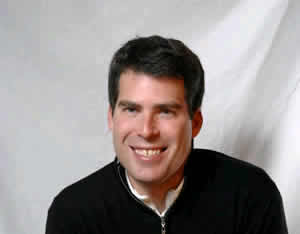 I know, I know, it's an outdoor sport. You have to cope with the weather. But this to me is yet one more example of why it's so problematic to schedule major events at lower elevations (Lenzerheide is only a little higher than Denver – at about 5,500 feet) this late in the season – especially with ski seasons only getting shorter due to global climate change.
March in Vail (base area 8,100 feet) used to be considered a full-on winter month. But this March has been a lot like last March – unseasonably warm and without the big snowstorms typically associated with the month. True, last season it finally started snowing here on April 1 and didn't quit till June, but by then everyone had mothballed their skis and broken out their bikes and golf clubs.
It should also be noted that we got nine inches of new snow today at both Vail and Beaver Creek. So had the World Cup Finals been scheduled for here – which they have been in the past – crews would have been scrambling to pull off that men's GS at Beaver Creek. My guess, given the race crew and volunteer army we have here, is that they would have pulled it off because it's not nearly as wet and warm at that altitude (Beaver Creek's base is also 8,100 feet).
Just something to think about for future Winter Olympics, World Cup Finals and World Championships. And clearly a lot of people are. The Vail Symposium Tuesday at the Sebastian at Vail hotel will host a 6 p.m. panel discussion entitled "Should Colorado bid for Olympic Games?"
Our next shot would be 2022, and as I've stated in this space before, by then they'll need us more than we need them. I'm predicting another weather disaster in 2014 in Sochi, Russia – a coastal city like Vancouver – with scenes of helicopters flying in snow and general rain and slop forcing numerous race cancellations, just like Whistler in 2010.
On the topic of major ski-racing events, the Vail Town Council on Tuesday voted unanimously to pony up $250,000 toward the 2015 World Alpine Ski Championships at Beaver Creek (and to a lesser degree Vail). Overall, the Vail Valley Foundation is hoping for $1.25 million from Vail, but the town can only commit in one-year funding increments.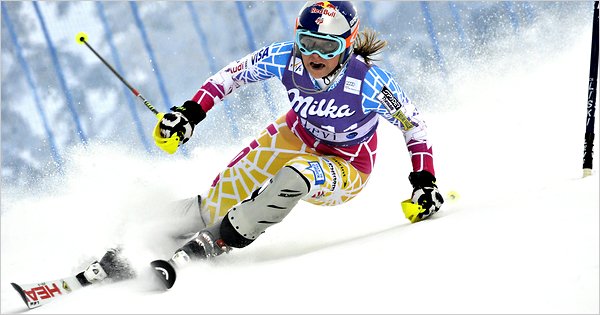 One of the sticking points for the council was the fact that there really won't be any racing in Vail, which used to host men's and women's races on International (now known as Lindsey's). The problem is all the redevelopment around the base of the Vista Bahn chairlift has made it next to impossible to wedge in a finish stadium. VVF and Vail Resorts officials put the prohibitive price tag at around $7 million.
Instead, organizers of the 2015 event are building a women's course next to men's Birds of Prey course at Beaver Creek, which has an international reputation as one of the best ski-racing venues in the world.
Now the VVF says the International Ski Federation (FIS) may let them hold the dual-format team competition at Vail's Golden Peak. They also got back to Vail town officials with solid projections putting the overall economic benefit of the Worlds at $100 million for the entire Vail Valley.
The World Championships, which Vail and Beaver Creek have hosted twice (1989 and 1999), are second only to the Winter Olympics in terms of prestige and global media notoriety – at least in alpine ski racing circles. All of that enticed the Vail Town Council into playing along.
My two cents after having attended and worked at the last three Winter Olympics (2002 in Salt Lake City, 2006 in Torino, Italy, and last year in Vancouver, British Columbia) is that Vail is better off without the actual ski events. There's event aversion syndrome that often keeps people away from the host ski area (don't freak out Beaver Creek, you'll still get yours).
And Vail is set up to host all the parties, awards ceremonies, concerts and things that really get people to dig for their wallets. Plus, I think the VVF should revive a concept it first came up with in a previous World Championships bid – combining alpine ski racing (which is a bit Euro-centric and stodgy) with new-school events like freestyle and snowboarding. The FIS shot Vail down on that but we could still do it on a smaller scale.
Doesn't have to be World Championships or even World Cup, but bring some snowboarding and freestyle skiing events to Golden Peak to give the overall 2015 World Championships an X Games feel that is more appealing to American audiences.
Plus, having seen firsthand the combined men's and women's alpine courses at Whistler Creekside last year for the Olympics, I can safely say that the current crop of female alpine athletes needs something a little more challenging than the old International course, which didn't get hairy till the last bit over Pepi's Face, where Picabo Street once blew out her knee.
The women are ready for their own Birds of Prey course, and combining the two finish areas makes a lot of sense from a logistical standpoint, especially when you factor in international TV.
Don't get me wrong, as a Vail resident, I want some of the action here, but there will still be plenty going on in Vail Village, and upgrading Beaver Creek gives us a better shot at landing future international events. Winter Olympics anyone?
---

81 Comments on "Foul weather plagues another major ski-racing event, hurts Vonn's hopes of fourth overall title"