Confessions of an ex-pat: Colorado, Vail still rank high among global destinations
Anyone who's lived in Vail and later moved away knows well the emotions I felt while standing at the top of Blue Sky Basin on a mid-December afternoon this ski season.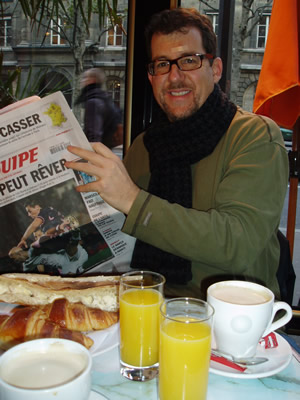 As I strapped in moments before taking off hell-bound for Resolution trees, I found myself asking that same question I'd been asking all week and the same one that all ex-Vailians eventually ponder: why did I ever leave this place?
It was one of those dreary early winter days, with low-slung clouds blocking the views of Holy Cross. Dry, biting Canadian winds pushed in the snow, enough to snarl traffic on Vail Pass. In other words, it was an awesome day to ski.
The untracked, boot-high powder was hardly reason enough to get out of bed for any local, but for my weekend-warrior legs, attuned to skiing when I could, not when I wanted to, it was pure Colorado bliss.
I was lucky enough to spend six years in the Vail Valley in the early to mid-1990s before providence took me to Europe to chase bike races. In addition to getting a lot of face time with octane-fueled lads in Lyrca, I experienced one of those once-in-a-lifetime, destiny-changing moments. In Spain, they call it a flechazo – Cupid's arrow ripping through your heart and leaving no survivors – and there I've stayed.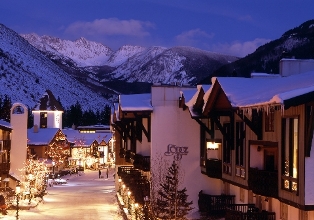 Yet Colorado remained as well, home away from my new home, with Vail always the conversational centerpiece among friends who went away and others who never left.
Every time I call an old ski buddy, either working in some office back East or busy raising three kids in some California suburb, we always return to Vail.
Vail is lucky to have one of those micro-climates that seems to draw the best weather. When the snow is flying, you know it's going to be dumping in Vail. And when the sun is shining, the sky opens up.
On our recent trip back to Colorado, we also hit Loveland and Steamboat, and both days were miserable to the point that only the hardest of the hard-core and the suckers who were paying full retail were battling the elements.
The next day in Vail was a perfectly sunny day, prompting my ski buddy Steve to ask the question that even locals seem to ask: "Why do I ever leave Vail? Every time I go somewhere else, it usually sucks. Vail is always better."
What surprised me most in my first trip back in four years was the renaissance of Vail Village and Lionshead. Both places have undergone a tremendous facelift that bring both areas in tune with today's sensibilities and demands without forgetting the long arch of history and class that made Vail so charming in the first place.
We capped our trip with an overnight stay in The Lodge at Vail. We couldn't have picked a better place to get reacquainted with the new Vail and remind ourselves of Vail eternal draw. The Lodge represents everything about what makes Vail worth coming back to, with the comforts and amenities all right in the heart of the village. We soaked in the exquisite spa before knocking back a nightcap at Mickey's. We really didn't want to leave after that.
When I lived in Vail, I always said I would leave only if something better came along, and that turned out to be Europe. Now that I've been among the Euro-set for nearly a decade, I've kept the same vow only to leave if there's something to top that. So far, after visiting more than 50 nations worldwide, I've found nothing that tops Colorado.
---

54 Comments on "Confessions of an ex-pat: Colorado, Vail still rank high among global destinations"