Oscars leave lingering odor in wake of Sheen rant, NYT expose of gas drilling
Much the way Charlie Sheen killed any post-Oscar buzz with his lunatic rant on NBC's Today Show this morning, the natural gas drilling industry just as quickly kissed any PR bump from "Gasland's" best documentary defeat goodbye when The New York Times delivered a damning expose of hydraulic fracturing in Sunday's edition.
The Josh Fox film that focused so much on years of drilling controversy in neighboring Garfield County lost out to "Inside Job," but the drilling practice known as "fracking" remains as much in the news these days as a Sheen bender in a New York hotel or an Aspen condo. And both topics seem equally toxic.
Actor Mark Ruffalo didn't win an Oscar for best supporting actor Sunday night for his role in "The Kids Are All Right," but he did make headlines for his role supporting "Gasland." He wore a blue water droplet pin to show his support for clean water and Fox's investigation, much of which centered on the filmmaker's home state of Pennsylvania. The natural gas industry has gone to great lengths to debunk the film.
Former Pennsylvania Department of Environmental Protection Secretary John Hanger blogged late last week that Fox blew it by distorting certain aspects of the natural gas industry. He also criticized how Fox edited an interview he conducted with Hanger. But then he added Fox's heart was likely in the right place: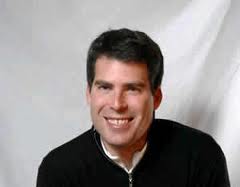 "Mr. Fox is giving voice to real concerns and speaking for some people that really have been negatively impacted by drilling who should not be ignored. He would be a more convincing and responsible voice if he were more careful."
Hanger then blogged Sunday in reaction to a New York Times piece that found hydraulic fracturing is causing much more harm than the undisclosed chemicals being injected into gas wells – the subject of legislation and investigation by Colorado congresswoman Diana DeGette — but is also dredging up potentially unsafe levels of radium and introducing it into drinking water supplies.
Hanger says he never spoke to The New York Times reporter who quotes him in the story, and he refutes some of the information in the story, but his post starts off by saying the piece "raises serious issues that must be definitely resolved immediately."
Here's more from Hanger:
"The most serious issue raised by the NYT is whether or not unhealthy levels of radium are in the drinking water as a result of gas drilling wastewater.
"Good reasons exist to believe that the answer is no, including the new drilling wastewater disposal rule that went into effect in August 2010 and the now widespread use of recycling technology to manage at least 70% of drilling wastewater. But belief is not good enough. We must not drift into a war of competing theories or studies. We need the facts. Pennsylvanians deserve nothing less.
"The Pennsylvania Department of Environmental Protection should order today all public water systems in Pennsylvania to test immediately for radium or radioactive pollutants and report as soon as good testing allows the results to the public. Only testing of the drinking water for these pollutants can resolve the issue raised by the NYT."
Former Wyoming television journalist Andrew Schenkel, now heading up a web journalism project called Checks and Balances in Washington D.C., recently spun through Colorado interviewing residents who for years have been fighting the oil and gas industry in Garfield County but feel as if no one started listening until drilling activity picked up in the Marcellus Shale beneath the far more populous states of Pennsylvania and New York.
Garfield County resident Peggy Tibbetts speculates in her From the Styx blog that a major New York law firm that won a massive settlement for workers sickened in the World Trade Center cleanup would not have made the trip out to Colorado last week if not for GarCo's role in "Gasland."
Tibbetts reports frustrated residents feeling abandoned by their Republican county commissioners now feel as if they industry will have to listen to their concerns about air and water pollution now that they're starting to lawyer up with Aspen and New York attorneys. She says several industry representatives were in attendance, although not all acknowledged their real purpose.

---

73 Comments on "Oscars leave lingering odor in wake of Sheen rant, NYT expose of gas drilling"