Snowy weekend in Vail; Coloradans still seeting over Madoff; Credit Suisse coming to town; and my Super Bowl pick
First of all, let me lead off by saying it's snowing in Vail at about 1 p.m. and has been for a couple of hours. The Powder Predictor says we'll have a few inches underfoot for Saturday's ski day, then a few more on Sunday, and possibly a really big day Monday after the weekend crowds go home. That would be ideal.
Now, because I'm often accused of making every possible play on the middle initial in my byline -- the omnipresent "O" – I want to introduce a new feature in my O Zone blog (formerly the O Report) that I will call O Bits. As in shorter blurbs on a variety of seemingly unrelated topics. This first one is a little longer because it's on such an incendiary topic:
Madoff mania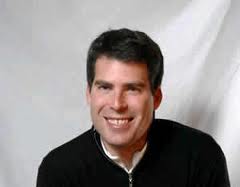 A lot of formerly more wealthy Coloradans are watching with interest recent revelations stemming from numerous lawsuits trying to recover the ill-gotten gains of Ponzi schemer Bernie Madoff. Thursday's New York Times blockbuster was that JPMorgan Chase officials allegedly ignored clear signs of Madoff's fraud despite their own deep suspicions. Bank officials deny any wrongdoing.
Now today's revelation in The Times – also stemming from lawsuit documents -- that New York Mets' owners Fred Wilpon and Saul Katz were so " enamored of the enormous profits they earned while investing over decades with Mr. Madoff that they ignored repeated and specific warnings that he might have been operating a fraud."
Late last year in Vail, just a week after the suicide Madoff's son Mark in New York, the Vail Sonnenalp Hotel hosted a "Bernie Madoff Auction of fine art, jewelry, rugs, bronzes and more due to losses causes by" the infamous Ponzi schemer now serving 150 years in prison.
The auction featured paintings by Marc Chagall, Henry Matisse, Norman Rockwell, Salvador Dali, Pablo Picasso and Peter Max, according to a mailer sent to Vail residents. Madoff victimized dozens of wealthy Coloradans, including prominent realtors and developers in Vail. His scheme also pilfered investments from 30 foundations and individuals in Aspen.
And around the state, other prominent Coloradans, including former congressman Tom Tancredo, lost money. Tancredo suggested Madoff should be publicly beaten with a baseball bat.
Next week in Vail, another banking giant linked to recent staggering real estate losses in resort communities across the American West will be in town to talk new energy investment. The Credit Suisse Energy Summit will be held Tuesday at a Vail hotel.
Credit Suisse floated enormous and, critics say, highly risky loans to resort owners and developers of posh retreats catering to the uber-rich, including the private Yellowstone Club in Wyoming, the now-defunct Tamarack Resort in Idaho and a proposed private ski and golf resort off the backside of Vail called the Battle Mountain project. That resort has now changed ownership and is years from ever becoming a reality.
Johnston not resting on his laurels
Vail native turned education pioneer turned state Sen. Michael Johnston is not resting on his reform laurels from last legislative session, when he championed a controversial teacher-tenure bill. Now the son of former Vail Mayor Paul Johnston is trying get in-state tuition for Colorado high school graduates who happen to be undocumented – typically the children of illegal immigrants.
Johnston's argument is that these folks came here to be a critical part of our state's economy, and to help bolster that economy going forward, they ought to have full access to higher education. Ultimately that will benefit all taxpayers. It's a fairly compelling argument, but one that's sure to draw a lot of heat. Kudos to Johnston for once again not shying away from the tough bills.
Super Bowl prediction
I'm picking inexplicable underdog Pittsburgh over Green Bay because of the TMZ factor. The tabloid sleaze stalk-arazzi show found Steelers quarterback Ben Roethlisberger partying in a piano bar in Dallas Tuesday night. Given his history of bad acts in bars, that's a highly suspect decision.
Problem is, he's Teflon Ben, and the more he's criticized, the more he seems to respond and win big games – often in an ugly fashion. He's the anti-Jay Cutler in that he shrugs off controversy and reacts with indifference and, most often, solid play and a victory.
Steelers 27, Packers 20.
---

31 Comments on "Snowy weekend in Vail; Coloradans still seeting over Madoff; Credit Suisse coming to town; and my Super Bowl pick"