Cutler toughness clearly lacking compared to QBs like Elway, Rodgers, Favre, and skiers like Vonn, me
Denver Post reports former Vail prez Jensen returning to Colorado full-time
Has it really been 13 years since the Denver Broncos and quarterback John Elway sent Green Bay packing 31-24 in Super Bowl XXXII? I only ask because that was the last time the Packers made the big game and the last time we'll see Brett Favre on that stage.
Now, on Feb. 6, Aaron Rodgers tries to erase some of the lingering Favre mystique with a win over Pittsburgh. I kind of hope he does it, because even though Favre set new standards for football toughness, his act grew tiresome in recent years. Ditto Steelers QB Ben Roethlisberger.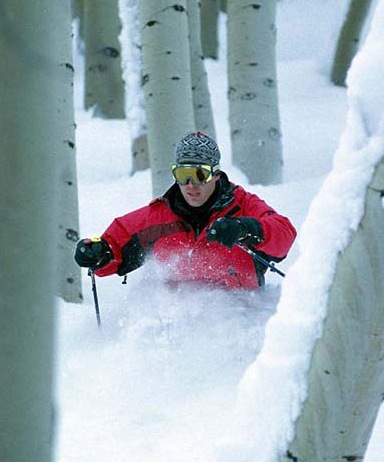 Still, one thing's for sure after last weekend's conference championship games, neither one of the two quarterbacks left standing will ever be mistaken for Jay Cutler, who moped his way out of Denver and limped his way off the Soldier Field gridiron in Chicago.
No matter the severity of his MCL strain, Cutler has forever wrecked his legacy in Chi-town with how he handled the post-game criticism from fans and players all around the league. Instead of outrage, he responded with indifference. It was the same nonchalance he exhibited in his exit from Denver, most of which can and should be blamed on the now-departed Josh McDaniels.
I was actually rooting for the Bears to beat Green Bay just so McDaniels' ludicrous decision to run Cutler would look even more asinine than it actually was. Now I'm afraid I might have to admit McDiapers made the right call, and only time will tell, but Tim Tebow seems to have toughness intangibles Cutler lacks.
Cutler simply doesn't have the demeanor of a winner. He doesn't have the swagger of an Elway, who would have played with a broken leg on Sunday, and to this day can barely walk after leading the Broncos to back-to-back Super Bowl wins. Cutler could never have lived up to those expectations from Denver fans. Not the way Rodgers is quickly emerging from Favre's shadow.
John Meyer at the Denver Post recently blogged in reference to Cutler
that "Vail's Lindsey Vonn sprained her MCL racing a downhill Saturday at Cortina d'Ampezzo, Italy. She finished third and won a super-G the next day — with a swollen knee. Just saying …"
I would like to add that I found out in 2007 I had been skiing since 1992 with no ACL in my left knee. I had it cleaned up but not replaced and have now been skiing four more years in the same ACL-free condition. And skiing hard. Just saying …
Here's a link to a blog I did about that situation
. One correction, Dr. Richard Steadman, played for Bear Bryant at Texas A&M, not Alabama (speaking of football toughness).
Anyway, on the subject of toughing things out,
former Vail resident Jason Blevins at the Denver Post is reporting
that former Vail president and current Intrawest CEO Bill Jensen is heading back to Colorado with that company moving its headquarters from Vancouver to Denver.
Intrawest still owns Steamboat and manages Winter Park but has sold off Copper Mountain and big chunks of Whistler in the wake of the global resort real estate collapse. The Jensens kept their Vail place and are spotted so often at events in Vail that it's hard to remember they ever really left.
Having spent three soggy weeks in Whistler
about a year ago this time, covering the Vancouver Winter Olympics, I can understand the desire to return full-time to the Colorado sunshine. Vancouver is amazing city, and Whistler is actually an awesome mountain, but moss on trees, fog lines that you have to get above in order to keep the moisture off your goggles and just a general coastal malaise are not for me.
Welcome back to Colorado, Bill. Good luck with the move.
---

8 Comments on "Cutler toughness clearly lacking compared to QBs like Elway, Rodgers, Favre, and skiers like Vonn, me"