CU coaches slinging burgers in West Vail to boost Buffs
I'm pretty sure they don't have buffalo burgers on the menu at McDonald's these days, but if you want to see if you can get a rare Ralphie patty served up with special sauce on sesame bun, stop by the West Vail franchise at noon on Friday for the CU Coaches Caravan.
New football coach Mike MacIntyre will most likely just be slinging beef Big Macs with fries, but that could help remove the bitter taste of last season's modern-era CU futility record of 1-11. Stick a fork in those Buffs under fired former Buff Jon Embree -- they were done in September.
In rides former San Jose State savior MacIntyre, along with CU men's hoops coach Tad Boyle, women's hoops coach Linda Lappe and ski team coach Richard Rokos. One of those squads is coming off a national championship season, and the other two made it to the playoffs.
If you guessed Rokos, you'd be right. Check out these stats: The University of Colorado has won 25 NCAA national titles in its 137 years of existence, and 19 of those came in skiing. Five were in track. And then there was that one, lone, magical national football title back in 1991.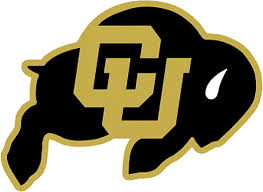 Hard to believe it's been 22 years since CU split the national title with Georgia Tech by beating Notre Dame 10-9 in the Orange Bowl. But it actually does seem like it's been at least that long since the Buffs have been relevant on the national stage. They're coming off seven straight losing records and haven't been to a bowl game since 2007.
The hoops teams, however, both made their respective tourneys last season, with the Lady Buffs exiting in the first round against Kansas and the men's team going down in the second round to Illinois. The men's squad returned most of its top scorers and added a solid recruiting class.
So clearly the guy with the most work ahead of him this spring and summer is MacIntyre. Some critics, such as national championship former coach Bill McCartney, say Embree should have been given more time to right the ship (he was jettisoned after just two seasons and a combined record of 4-21), but that's a matter for the man who made the call – athletic director Mike Bohn.
Bohn, by the way, will be at the McDonald's in West Vail on Friday, where he's more likely to encounter Nebraska or Utah fans traveling through on Interstate 70. My suggestion: Next time serve up steak at Elway's in Vail Village. Maybe then some of the winning ways of the resurgent Broncos would rub off on the bumbling Buffs football program.
---

11 Comments on "CU coaches slinging burgers in West Vail to boost Buffs"