Guns, drugs and the 'cocoon of peacefulness' in Aspen and Vail
People from out of state sometimes ask what the biggest difference is between Vail and Aspen. If you live elsewhere in Colorado, your answer probably comes pretty quickly: "Not much, they're both full of snooty trustafarians."
I lived in Denver 20 years ago, and that would have been my quick answer too. But having lived in Eagle County for the past two decades – home to both Vail and small wedge of Aspen's Roaring Fork Valley (Basalt and El Jebel) – my answer now is a little more nuanced.
There are plenty of "normal" people in both communities, working hard to live in places that – from a cost-of-living standpoint – can be very hard to live in (especially if you're not possessed of the aforementioned trust fund).
I meet these folks from the Aspen area on a weekly basis as my 13-year-old son and I travel the ball fields of the Three Rivers Little League -- with teams in Basalt, Aspen, Carbondale, Glenwood Springs and Rifle.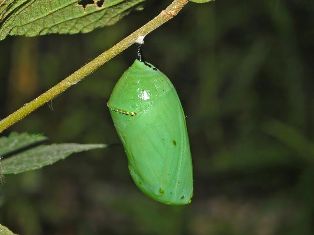 So I always smile when people indulge in broad generalities about the kinds of folks who live in the greater Vail and Aspen areas. Then I usually indulge in some generalization of my own to describe the differences.
For instance, it's true that Eagle County has turned more blue in recent years, with transplants from both coasts liberalizing the voting bloc to some extent, but for the most part Vail-area residents are more conservative and more focused on the business of being a resort. Commerce trumps culture in Vail, while Aspenites trend more toward limousine liberalism.
However, there are plenty of hardcore Republican captains of industry in Aspen, and a smattering of deep-pocketed lefties in the Vail area. So again, the stereotypes don't always fly. And Vail over the past 20 years has developed a cultural side that in many ways rivals Aspen's.
But here's a big difference that struck me this morning when reading the Denver Post online – and really it's the punch line and purpose of this blog post. You will likely never hear an Eagle County sheriff utter a quote like this one:
"They don't understand the Aspen lifestyle. They see us as soft on crime," [Pitkin County Sheriff Joe] DiSalvo said of the DEA. "We are in a cocoon of peacefulness here that they can't understand."
In fact, the Eagle County Sheriff's Office recently made waves statewide by seeming to scold an avalanche victim for smoking pot.
And when I talked to Eagle County Sheriff Joe Hoy earlier this year during the heated debate over gun laws in the state legislature, he was shocked to learn of a long-standing assault weapons ban in Vail and pretty much took the stance that our cocoon of peacefulness here in this part of Eagle County is somewhat dependent on our Second Amendment right to bear arms.
There are likely more residents of Eagle County who agree with him than there are in Pitkin County, but again, you never know. Hunter S. Thompson, after all, used to love to shoot things along the banks of Woody Creek.
---

926 Comments on "Guns, drugs and the 'cocoon of peacefulness' in Aspen and Vail"