Knuckleheaded New York Nuggets return to form, face first-round failure
Even if the Denver Nuggets are eliminated tonight in their suddenly combative first-round NBA playoff series with the Golden State Warriors, I'd rather be one and done with this group of players than ousted early every year with the cast of the knuckleheaded New York Nuggets.
Carmelo Anthony and J.R. Smith, former Nuggets who remembered to wear all black Wednesday in preparation for their close-out of the Boston Celtics, forgot to bring their jump shots. The Celtics, who have actually won a championship in recent memory, forced a Game 6.
"Well, we was going to a funeral, but it looks like we got buried," Smith said. "Basketball is a very humbling game." But now the Knicks, including former Nugget Kenyon Martin, are eating humble pie and hoping to close out the Celtics in Boston. If not, they could be in real trouble in a Game 7 back in New York.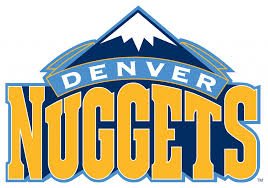 Denver fans know a little about first-round exits – an annual event during Anthony's 8-year run with the Nuggets. Only once did the self-anointed superstar ever get the team out of the first round, losing to the Lakers in the Western Conference Finals.
After forcing a trade to the Big Apple in 2011, Anthony has been even more disappointing. And in a close-out game on his home court against the Celtics, he shot a woeful 33 percent – hitting just eight of 24 shots. That's how he rolled a lot in Denver too, firing away and showing a lack of interest in passing and defense. Smith was even more self-centered in his mercurial run in the Mile High City.
It got tiresome, and soon became clear that this me-first cast of characters had to go. No way do you win a championship with what Anthony and Smith bring to the table. Now even a first-round playoff series is in question.
Which is not to say that the new-look, team-first Nuggets are built for a deep run into the playoffs either, but at least they aren't overpaying for first-round exits, and they have the pieces and the flexibility to go out and get players who might take them over the top in the future.
There was never any hope of that during the Anthony era.
---

17 Comments on "Knuckleheaded New York Nuggets return to form, face first-round failure"