You mean like laundry? The ongoing shrinkage of online media
The Mountain iJournals network of websites, which still bills itself as "Colorado's fastest growing network of local news sites," instead has a Seinfeldian case of shrinkage.
The Aspen-based owners of a network that includes the Aspen and Vail Business Journals expanded late last year to 11 towns and cities, including Denver, Boulder and Fort Collins. They had cobbled together a fairly impressive group of longtime local journalists in a loose freelance network that in March surpassed 220,000 unique viewers a month and appeared to be on its way.
"Thanks for your great work in March!" Publisher Jonathan Boxer wrote to all of the writers on April 1. "We've begun to source from important stories from the Denver and Boulder [sic] with statewide appeal thanks to Troy [Hooper], David [O. Williams] and Jeff [J.D. Thomas]. At the same time we are continuing to deliver the important local business stories that our readers have come to expect."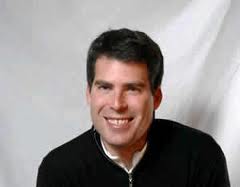 In Aspen that meant some solid writing and at times very in-depth reporting from writers such as Catherine Lutz, Madeleine Osberger and Bob Ward. In Summit County, longtime journalists such as Tara Flanagan, Kim Marquis and Bob Berwyn were often in the mix. Lately, the byline of former Boulder Daily Camera columnist Clay Evans had been cropping up on the Boulder iJournal.
Then, within a matter of days, all of the reporters but one were told to stop reporting.
What happened? Apparently the money ran out and the web is now home to yet another languishing "news network" of sites churning out press releases and occasional stories. You do the math: Eleven sites, one writer. So much for "important stories from Denver and Boulder with statewide appeal" -- at least delivered in any sort of in-depth fashion. And in the cratering state of journalism these days, "in-depth" often means just making more than one phone call.
Oops. And I made the silly decision earlier this year to put my own sites, Real Vail and Real Aspen (online since 2007 and 2010 respectively) on hold while going "all in" with the Mountain iJournals. If you like playing the ponies, don't ask me to do the handicapping.
So why am I writing about all of this? Hardly big news that someone who thought they'd figured out how to make money with digital media in fact was just as clueless as everyone who failed before them. And these guys were actually decent to work with and paid their bills on time.
Just another bitter screed from a journalist scorned, right? One who happens to have his own websites on which to rant against the injustice of it all? Well, of course I'm bitter -- I'm a journalist – and of course I have my own websites, everybody does these days. Which I guess makes everybody a journalist.
No, this is actually just a warning column – a free, online 101 course for all those poor kids out there still seeking journalism degrees from schools like the University of Colorado, which in 2011 officially shuttered its School of Journalism and Mass Communication but is still offering degrees while it tries to figure out next steps.
The old, heavily ad-reliant model of mainstream journalism clearly isn't working anymore. I knew that long before the nearly 150-year-old Rocky Mountain News, where I freelanced for 20 years, shut its doors in 2009. By then I had joined a non-profit digital network known locally as Colorado Confidential.
The idea being if you can't get enough traditional advertising on the web, go find some socially conscious, deep-pocketed donors worried about the demise of modern journalism. That worked great until the donors got what they wanted in the 2008 election, and in a mission-accomplished mindset slashed half the staff. That time I was one of the "lucky" survivors.
At least until the next bloodletting after the 2010 mid-term election. I managed to cling to a semblance of job – which these days means full-time work, part-time pay and no benefits – for a little over a year after that but eventually had to throw in the towel.
Meanwhile, with donations shrinking and administrative salaries ballooning for the brain trust in D.C., the obvious move was to expand the "network" into Texas and Florida and other states and become the "fastest growing non-profit news network" in America. Sound familiar?
These days the American Independent News Network isn't really a network at all. It's just one site reporting on a few pet issues paid for people who care deeply about public policy surrounding those issues. In other words, the purest form of advocacy journalism.
The Colorado Independent, meanwhile, is in the process of spinning off from the D.C. "network" and has secured in-state funding for two journalists: my colleague for several years at TCI, John Tomasic, and former Denver Post columnist Susan Greene. They went straight to the funding sources and found enough money to keep on reporting. Good for them.
So if all you j-school students out there are still reading, take that lesson to heart. If you go into non-profit journalism – which is really only non-profit for the journalists, not the administrators -- get to know your funders. You may think it would be a good thing to maintain separation, but in fact it's key to know who's signing your checks. Someday you may need to make a direct appeal.
Finally, my hottest tip for a long career in journalism these days is to marry well. Find someone who has a real job, with real benefits, who will be incredibly patient with you while you pursue your career/hobby. Or just skip the whole mess altogether and go straight into PR like the rest of the cast-off journos in the state.
Only problem with that is, with so many newspapers and websites shutting down, where are you going to place all the press releases you're churning out? I guess there will always be websites like the Mountain iJournals, or even Real Vail and Real Aspen. Now I see how this works.
---

35 Comments on "You mean like laundry? The ongoing shrinkage of online media"