New anchor hotel for Snowmass Village
SNOWMASS VILLAGE — After a day on the hill, a small group of skiers roasted marshmallows on the new fire pit just steps away from the slopes. Thirsty mountain men and women swilled suds and swapped stories about the day's epic adventures in the Ranger Station. Couples dressed to the nines and families grinning ear to ear indulged in contemporary American cuisine at the village's newest eatery.
The scenes come courtesy of the Westin Snowmass Resort, which Starwood Hotels & Resorts Worldwide Inc. unveiled this ski season in the old Silvertree Hotel & Conference Center.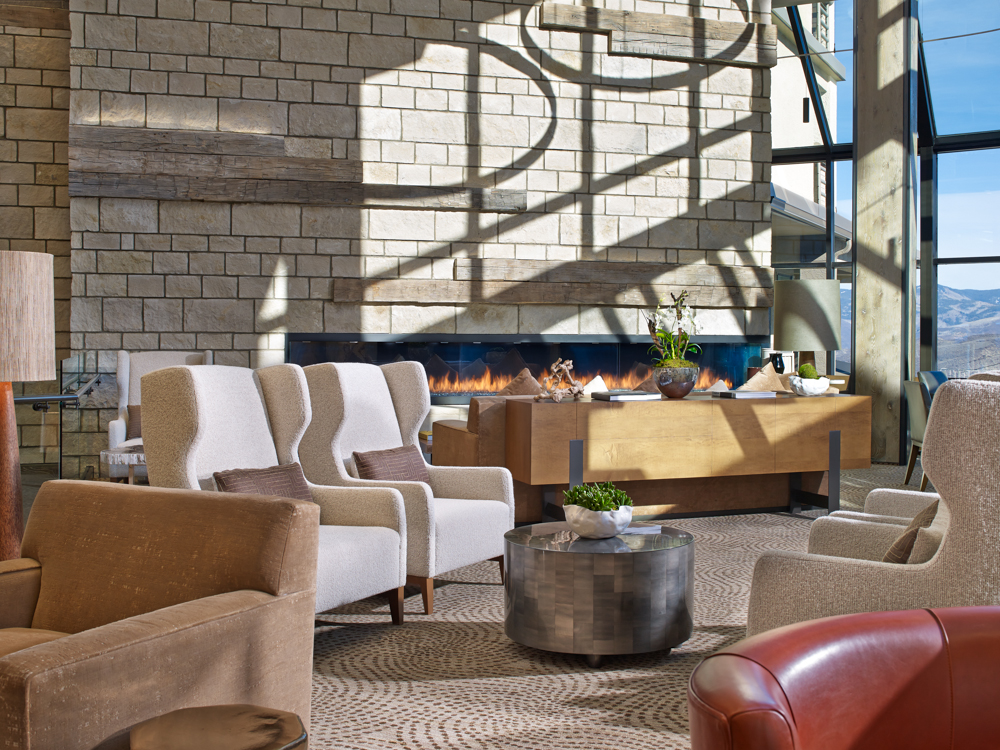 Starwood officials say they spent $55 million to renovate the 254-room slope-side hotel along with the 153-room Wildwood Snowmass, which has been thoroughly remodeled to resemble a retro ski lodge. The expansive property that Starwood and Wasserman Real Estate own along Fanny Hill anchors the Snowmass Mall, and its renovated hotel complex is already buzzing with locals and tourists.
Patagonia and North Face have opened new retail stores in the complex, which also boasts a slope-side outdoor pool, hot tubs and sun deck that make up some of the world's most prime après-ski real estate.
Over 18,000 square feet of conference space — which has been redone to give it a brighter, more elegant feel — can accommodate up to 1,200 people. And that's not counting the 11,000-square-foot ballroom, a private lecture auditorium, executive board room and other spaces that cater to retreats.
All of the rooms at the Westin come equipped with generously sized flatscreen TVs, Starbucks coffee and the hotel's trademark Heavenly bedding set. There are 18 luxury suites. The spacious lobby features The Vue ski bar and downstairs has been transformed into the 237-seat Snowmass Kitchen, which is open for breakfast, lunch and dinner. There is a new spa, fitness center and Starbucks store.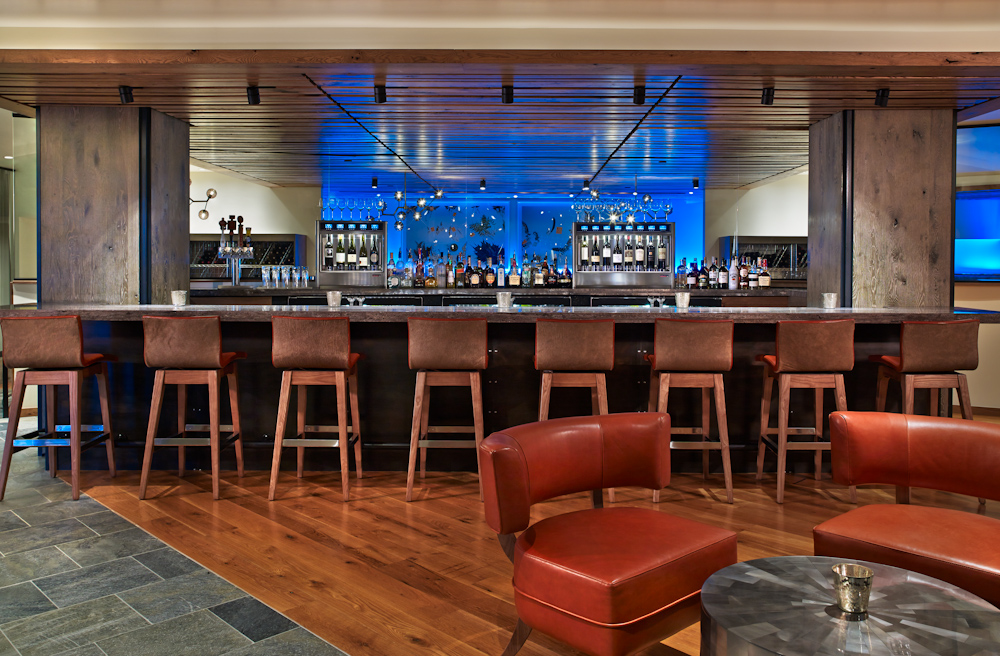 Since the hotel hugs the ski slope, the building is oddly shaped so that many of the room configurations are different and the hotel is so big some rooms require two separate elevators trips just to reach them.
Jill Canning, the Westin's friendly group sales manager, notes that guests who didn't find room to pack a pair of running shoes into their ski-gear-stuffed suitcases can lace up a New Balance pair for free as part of its gear-lending program in which the insoles are regularly switched out for fresh ones. For those who prefer to exercise in their rooms, the hotel also offers a "workout in a bag."
Next door at the Wildwood, the 1969-built hotel has been transformed into a brightly colored retro ski lodge complete with a snow-leopard "throw rug" that has been painted on the floor. The vibrant 151-room hotel exudes fun. There is a New Belgium bar and an adjoining lounge with a fireplace, board games, curated books and ski flicks largely projected on a wall. Mouth-water pub-style pizzas, burgers, beer-battered fish and chips, salads and other bar fare nourish the party monsters and others hanging out in the cozy lounge that features interchangeable modular furniture. There is an arcade, two raised circular hot tubs, outdoor pool, fire pit, snack shack and a casual 90-seat restaurant called The Canteen.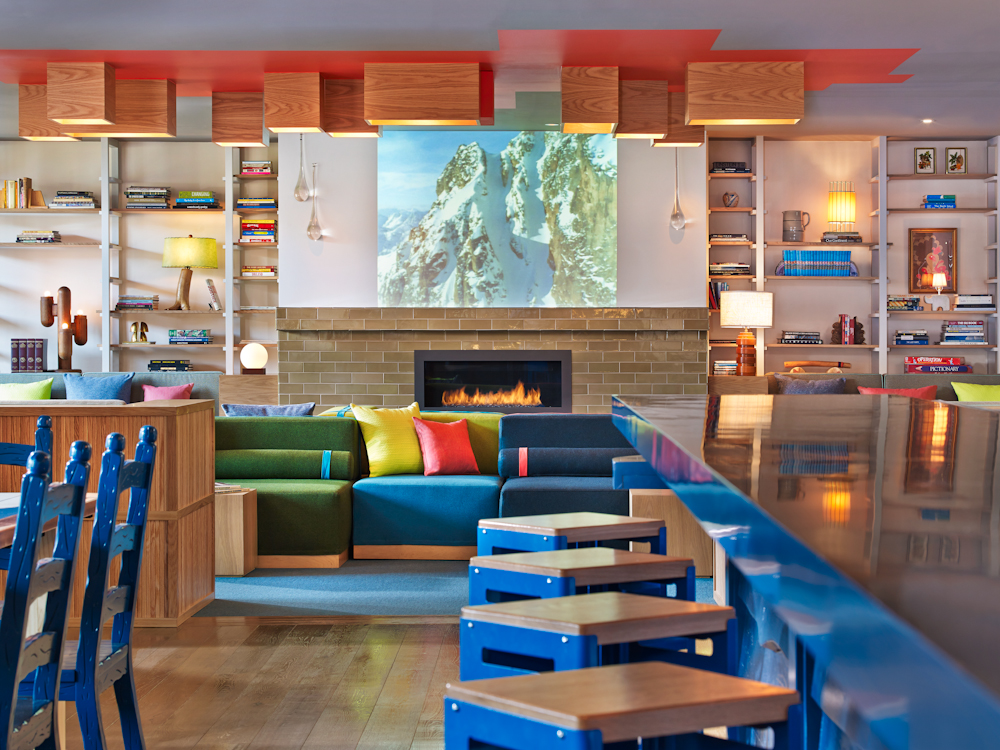 The hotel's interior design must be experienced in person to fully appreciate its screaming colors, funky fixtures and charming rooms. There are six got-to-see-them-to-believe-them suites with over-the-top themes the hotel categorizes as Wood, Wisdom, Ski Radical, Bohemian, His, and Hers.
The Westin and the Wildwood hotels are helping redefine Snowmass, which has seen phases of its massive Base Village below the Snowmass Mall go unfinished after the Great Recession took hold. That project brought the Viceroy to Snowmass Village, which impresses with luxurious next-level rooms along with restaurants and bar scenes that have breathed new life below Fanny Hill.
While the Base Village offers a variety of modern, luxurious options for diners and shoppers, the Snowmass Mall is still the main thorough-way to the ski slopes and boasts an eclectic mix of bars and restaurants, many of which are Snowmass institutions. The Westin and Wildwood has now joined them.


In the video below, New York-based Reunion's Carlton DeWoody and Eric Adolfsen talk about their influences and inspirations in designing the Wildwood ski lodge:
Get the absolute best prices when you book your Aspen/Snowmass vacation by calling 1-855-218-4835.
---

22 Comments on "New anchor hotel for Snowmass Village"